CBD Complete Care Pack
BUNDLE SAVINGS: Upto 15%
WHAT IT INCLUDES:
Signature Full Spectrum CBD SoftGel 150 Mg
Skin & Pain Management CBD Balm 500 Mg
Signature Full Spectrum CBD Oil 600 MG

Ships in
# Time required to prepare order for shipment is one day.

Average delivery time
# Average time required for delivery after shipment is usually 4-5 working days.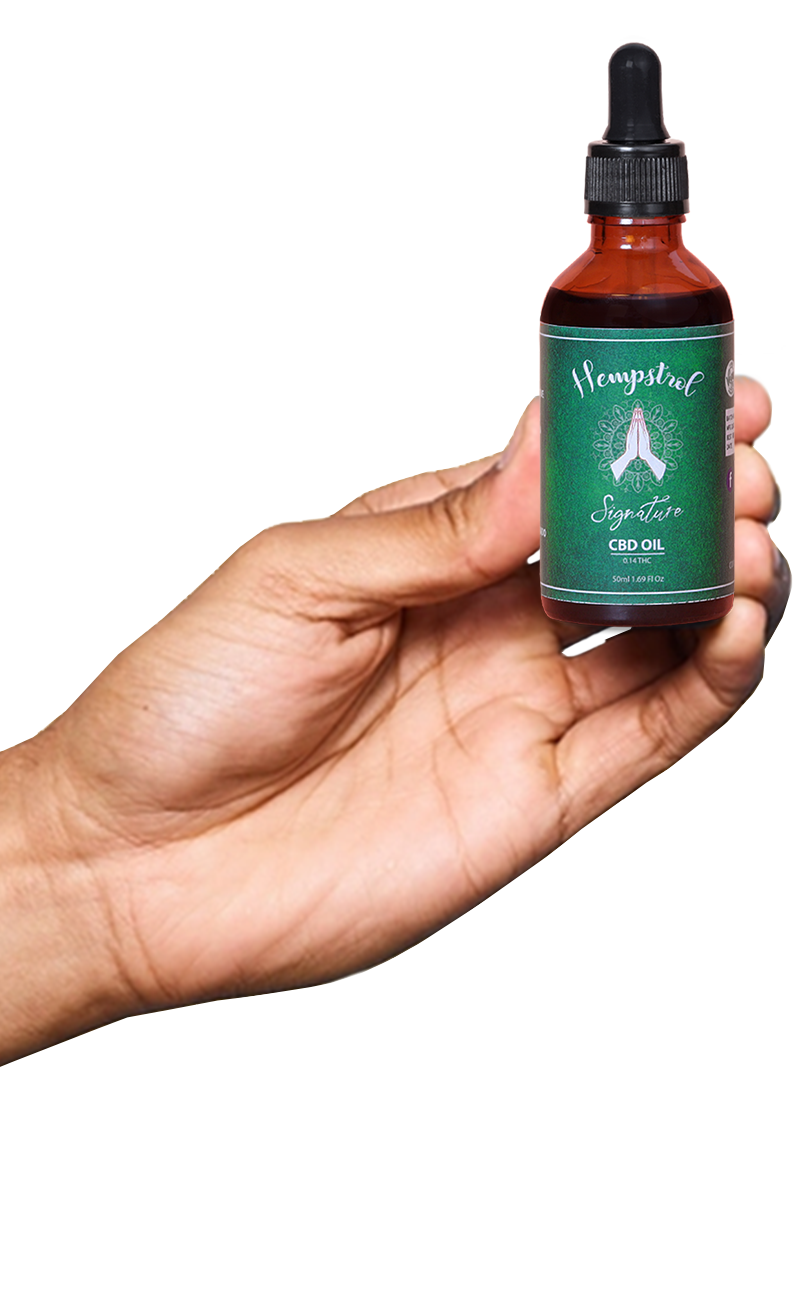 Cannabidiol oil is one of the many cannabinoids (also known as compounds) found in the cannabis Sativa plant. The other well-known Cannabinoid which many people confuse with Cannabidiol (CBD) is THC (delta-9 tetrahydrocannabinol). It is the THC that causes a "high" effect on individuals however, CBD is not psychoactive. Meaning, it won't change your state of mind but gives you significant beneficial health changes. With word-of-mouth marketing, CBD oil in India and other CBD-based products are gaining immense popularity in the field of medicine.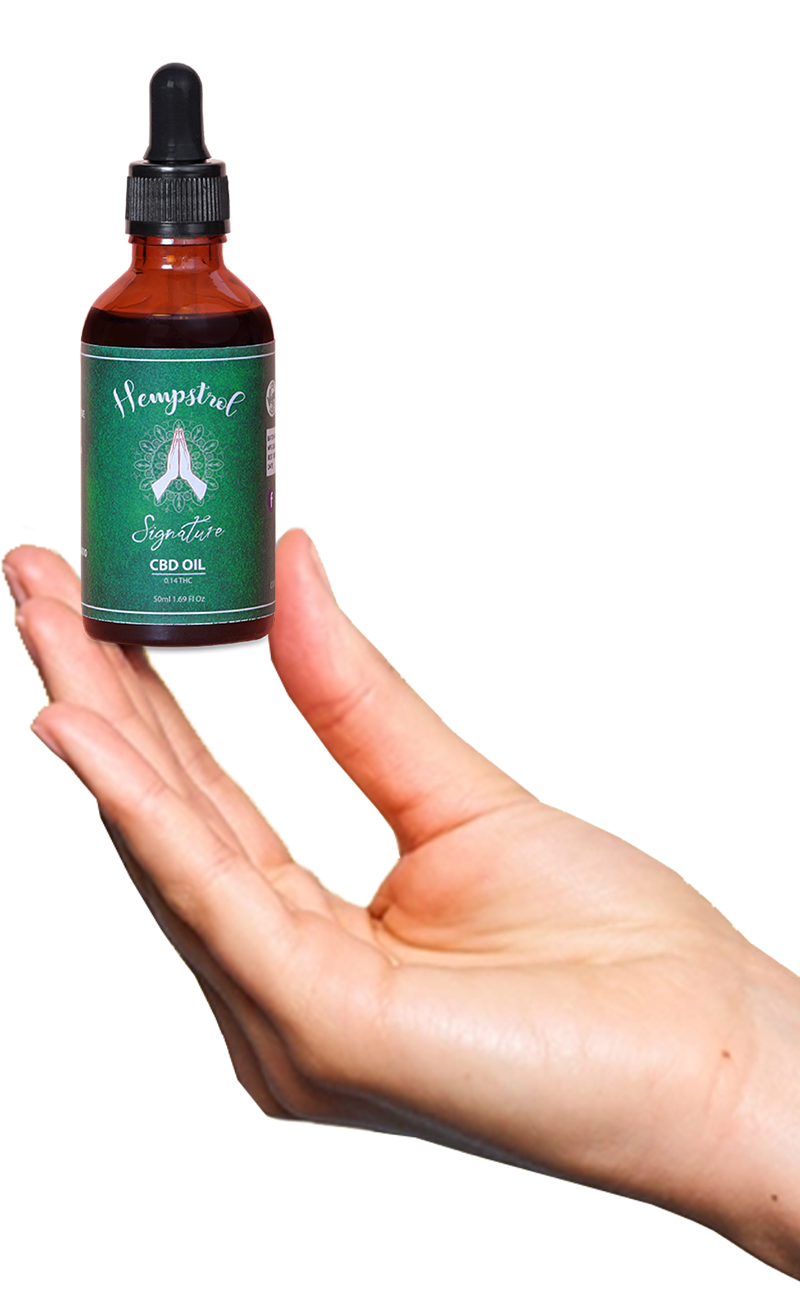 What does the bundle contain?
CBD Softgels: CBD softgels are small gelatin capsules that are filled with CBD concentration. Hempstrol uses full-spectrum CBD Softgel in India while making their CBD softgel in India as it contains no more than 0.3% of THC. CBD softgel capsules work by entering the bloodstream of your body and from there it gets transported to the endo-cannabinoid receptors into the bloodstream which impacts your body in several ways CBD Oil: CBD Oil is a 100% pure extract of a hemp plant containing CBD, CBG, CBC, CBN, and other Cannabinoids. CBD Oil benefits people suffering from acne, anxiety chronic pain by reducing inflammation. It does so by preventing the release of compounds that are responsible for triggering inflammation in the body. It also benefits people who are not able to quit smoking by reducing cravings and also reduces symptoms associated with substance use disorders including insomnia, anxiety, mood-related symptoms. CBD Balm: If you are an athlete or a fitness freak, it is normal you would have experienced soreness or pain in your muscle tissue. Traditional creams or balms work temporarily and don't provide long-term benefits. Hempstrol's CBD Balm contains anti-inflammatory and anti-spasmodic properties that improve blood circulation and regenerate cellular activity which results in soothing the skin and relieving you from body pain. It is a topical balm that can also heal several problems like soreness, irritated skin, and inflammation. It is seen in many studies how using CBD balm can give you effective results and provide relief from joint pain, arthritic pain, muscle pain relief, frozen shoulder pain, and treating various skin conditions. Hempstrol has some of the best CBD balms in India available in various potencies of 500 MG, 1000 MG, and 1500 MG and it contains no more than a 0.3% concentration of THC hence can be assured it won't make you feel high.
Where to buy the bundle of CBD Softgel, CBD Balm, and CBD Oil?
One can purchase this bundle from Hempstrol and get the promising benefits. Remember irrespective of the company you choose to get your CBD from, it should provide you with COA and has done third-party testing. Hempstrol's Pharma, Jaipur based manufacturer is emerging as one of the leading manufacturers in India. At Hempstrol Pharma, we assure the availability of numerous CBD-based products with the help of our medical consultants and cannabinoid pharmacists. We provide a certificate on analysis, ensure third-party testing, and have transparency regarding the ingredients and extraction process. Hempstrol is one of the best options to consider as we are licensed by the Rajasthan Drug Control Organization.
Is it safe to apply CBD balm on the skin?
Yes, it is. Hempstrol's Full Spectrum CBD Skin and Pain Management Balm is composed of all the synergistic Cannabinoids like CBD, CBG, CBC, and CBN found in the Hemp plant and there are no other additives, preservatives, emulsifiers, or flavorings. It is suggested to apply CBD Pain Relief balm on the affected area where you are feeling painful sensations. This ointment is made by infusing Full Spectrum CBD oil with organic Colorado beeswax, African Shea Butter, and Peppermint extract.
Are CBD balm and CBD lotion are the same?
No. CBD balm is very different from CBD lotion because the latter is softer in texture than the CBD balm. The consistency of CBD Pain Relief balm is mostly thick, waxy in their consistency, and solid in nature. It can be used by applying a thin layer on the affected skin.
How Hempstrol extracts its products?
CBD oil and our other CBD-based products are extracted from the hemp plant. There are numerous techniques for extracting CBD from the hemp plant and Hempstrol uses a highly efficient oil extraction method. Our Organic CBD Oil India is sourced from the world's best hemp farms in Colorado and is further lab tested to ensure its efficacy and efficiency. We use a combination of both Subcritical and Supercritical extractions for their CBD oil which is a safe and efficient method and results in a potent product.
What is the optimal dosage of CBD Oil one can consume?
The optimal dosage depends on your weight and the condition you want to treat with a CBD-based product. It also depends on the potency of the CBD-based product you are consuming. Mostly, the suggested dosage of CBD is 20-50mg per dose. However, it is important to know the optimal dosage of CBD is different for everybody as everyone will respond differently to the same dose of CBD. Hence, the best way to find the right dosage is to start with a low dosage and increase it by 2-5 mg per dose gradually. We strongly advise that you speak to our Cannabis Clinicians on board to devise a treatment plan for you or your family member.
You may also like