CBD for Cats and CBD Balm for Pets Bundle
BUNDLE SAVINGS: Upto 15%
Catnip Hemp extract or CBD Oil and Pet CBD balm for Skin and Pain management comes in to provide relief from:
Anxiety and Stress issues
Relieves moderate to severe pain
Derived and Extracted from only Quality Industrial Hemp Plant
Safe to consume

Ships in
# Time required to prepare order for shipment is one day.

Average delivery time
# Average time required for delivery after shipment is usually 4-5 working days.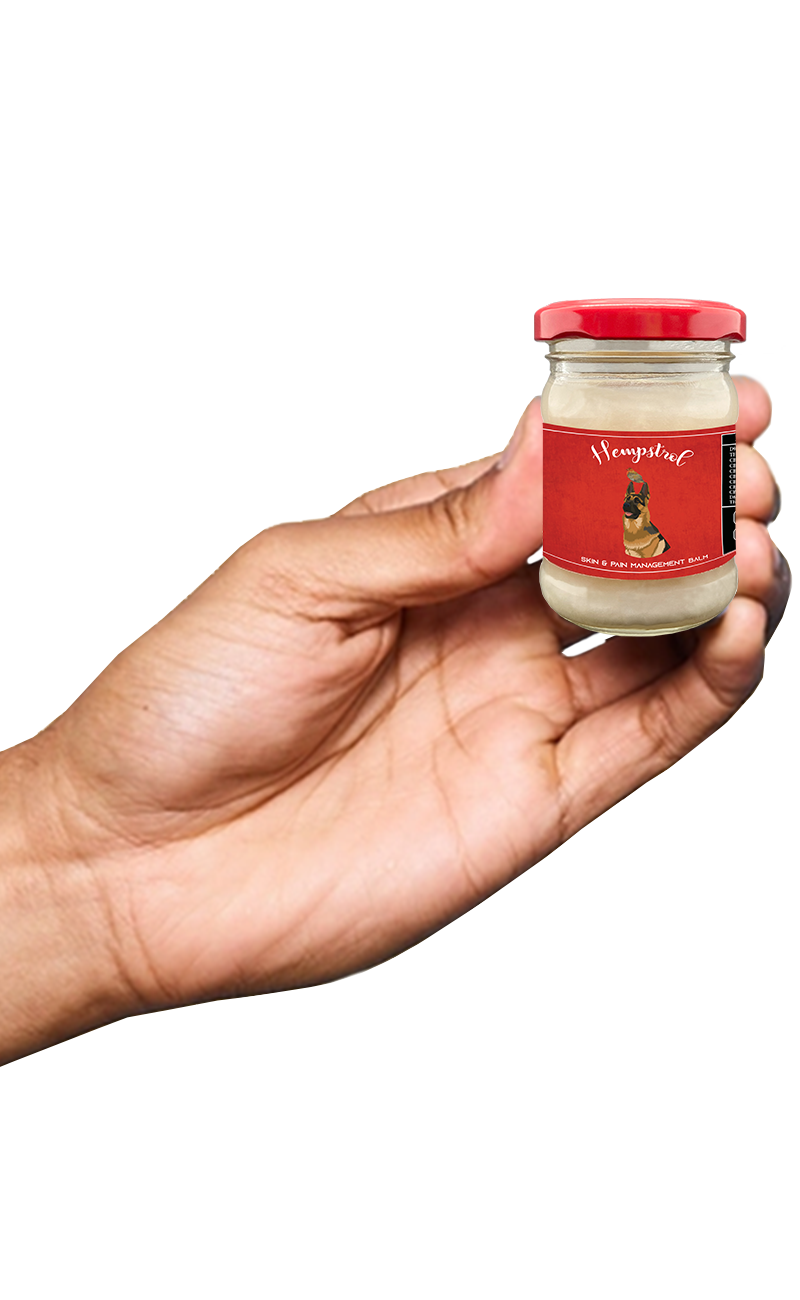 CBD is slowly gaining momentum in India with many people getting aware of its benefits. CBD is proven to provide a range of benefits not only to humans but to animals as well. As per the studies, animals also have an endocannabinoid system that includes receptors as we humans do. A clinical study conducted at Cornell suggests that 2 mg of CBD oil twice a day can help in increasing comfort and be able to promote activity in dogs suffering from osteoarthritis.
If you own a pet, be it dogs or cats, you must be naturally invested in their health and well-being. While they are easy to care for, they can develop psychological issues just like you. This is where Catnip Hemp extract and Pet CBD balm for Skin and Pain management comes in to provide relief from anxiety and stress issues, cures moderate to severe pain and much more. All of our CBD products for Pets are derived and extracted from the Industrial Hemp plant hence, rest assured it is safe to consume.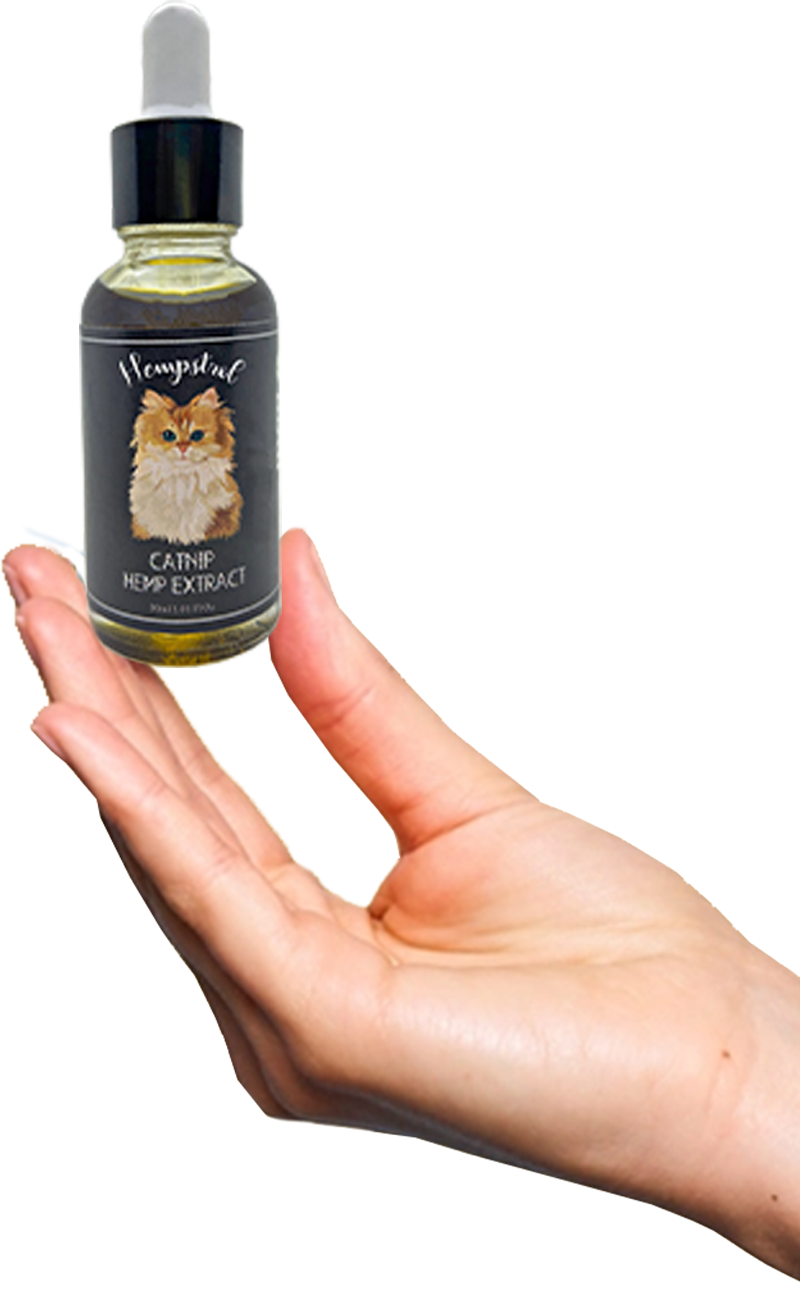 Tell me more about the bundle?
Our Catnip Hemp Extract is formulated of full-spectrum CBD oil and has a concentration of approximately 10 mg of CBD per millilitre of oil. Nepeta cataria is the true catnip that is sourced from the Swiss Alps and is infused with 300 MG of Full Spectrum Cannabinoids. It is made in Colorado, USA, Hempstrol's Premium Catnip Hemp Extract is specially designed for all breeds of cats and is the ultimate health supplement for your cute ball of fur. CBD Balm has therapeutic and healing properties that can help your pet in several ways due to being rich in Cannabinoids, Omega 3:6:9, magnesium, and other essential oils. It is made with natural, organic, and 100% chemical-free ingredients. These ingredients regulate the skin health of your dog by improving the moisture barrier which can soothe and moisturize the skin, neutralizing allergic reactions, stimulating proper growth of skin cells and other means essential for healthy skin. It works with local cannabinoid receptors that are located in your dog's skin.
How should I give both of these products to my pets?
The directions for usage for both of the products- Catnip Hemp extract and Skin and pet management balm are different since the former one comes in the oil form while the latter one is in the balm form. Catnip Hemp Extract can be mixed in your cat food or sprinkled over pet treats. It comes with a dropper that allows you to give this potent extract directly to your cats as per the recommended dosage advised by the vet. Amount per Serving depends upon your cat's weight which is pointed down below and you should refer to this before administering: 25 lbs / 11 kgs > 2 drops 1-2 times daily 25-50 lbs / 11-23 kgs > 4 drops 1-2 times daily 50-75 lbs / 23-34 kgs > 6 drops 1-2 times daily Over 75 lbs / 34 kgs > 8+ drops 1-2 times daily. CBD healing balm comes in a topical solution that can be applied directly to a point of soreness or pain. You can apply it under your pet's fur. CBD balms are often thick, almost solid, and waxy and intended to be used directly and under no circumstances it is to be applied to the face area of the pets especially near the eyes. Take some part of the balm in your palm, rub it between your hands and allow the body heat to make it warm before you apply it to the affected area of your pet.
Can the bundle care of CBD help with their anxiety issues?
Our dogs and kitties start to feel nervous and anxious during certain situations such as when moving home, seeing new people in the house, or during commuting. CBD oil for pets is an effective and efficient way of minimizing anxiety in cats and dogs without causing any harmful side effects due to its anti-inflammatory properties.
Will giving CBD to my cats and dogs make them feel high?
No, nothing of this sort will happen to your pets but rather they will experience a mild level of relaxation. THC (tetrahydrocannabinol) is the compound that is associated with feeling high. It is marijuana that has high levels of THC and less CBD and at Hempstrol, we use industrial hemp which is a rich source of CBD but has almost no THC. As a pet owner, you must know that THC is toxic to your pets but CBD extracted from Industrial hemp is safe as well as legal to give to your dogs and cats. Hence, by giving the Hempstrol CBD for pets products, your pets will be able to get all the benefits of CBD without the effects associated with THC.
Benefits of choosing to buy pet products from Hempstrol?
At Hempstrol, we believe in transparency. Our website has all the necessary details regarding the ingredients and the extraction process we have incorporated to manufacture CBD for cats and CBD balm for pets. Moreover, our customers will be provided with a certificate of analysis to further reinstate the trust in the mind of customers. All our products don't have any additives or pesticides. Hempstrol is one of the best options to consider as we are licensed by the Rajasthan Drug Control Organization. We also provide consultancy service that enables our prospective customers to take consultation with our panel of Cannabis Clinicians.
Is hemp Balm and CBD Balm the same?
Cannabis and hemp plants contain both THC and CBD and other 540 substances. What differentiates hemp balm from CBD balm is the amount of each compound they contain. Hemp contains more CBD and less THC whereas Cannabis contains more THC and less CBD. Best CBD balms are extracted using a combination of SuperCritical and Subcritical Co2 extraction and Hempstrol uses this same extraction process to get a high potent efficient product that our customers can use to get relief from various physical ailments.
Can I give the CBD product I use to my pets?
It is always advised to only use CBD-based products specially formulated for your Pets and not the ones formulated for humans. At Hempstrol, you can speak to our Veterinary specialized individual to prescribe CBD medication to your pets and also take consultation on how to administer it. Book an online consultation today to find out more!
Disclaimer
Regardless of where you buy your CBD-based products or CBD for pets products, it is important to make sure that the company you are selecting is GMP compliant and has up-to-date third-party lab results for all its products. Consider it a red flag when a particular company markets their single product to be used by both humans and pets. Hempstrol's manufacturing unit is one of the few companies to be GMP certified with an ISO 8 certified lab. Our products are NOT MADE IN CHINA. We encourage all our customers to research the available information online or book a medical consultation with us to know more about the potency of our product and how having CBD-based products can benefit your pets.
You may also like