CBD Oil for Pets 1000 MG
Super Potency
1000 Mg
C02 Extraction
100% Non Psychoactive
Raw and Organic
No Preservative and Additives
Bottle Size : 20 ml Amber Glass Bottle
Packaging : Biodegradable Jute Potli Bags

Ships in
# Time required to prepare order for shipment is one day.

Average delivery time
# Average time required for delivery after shipment is usually 4-5 working days.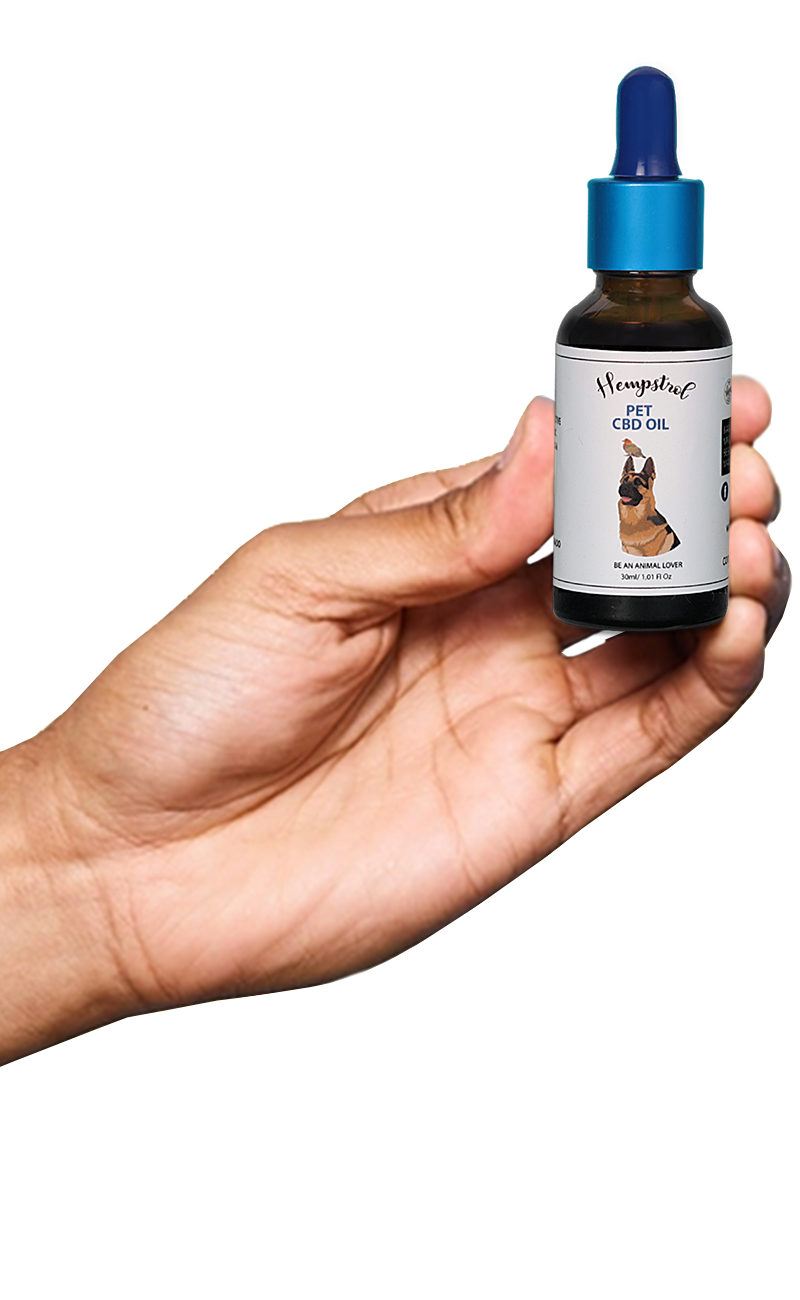 Hempstrol's Premium Pet CBD Oil for your pets; dogs, and cats are the ultimate health supplement for our furry friends! Our Hempstrol Pet CBD Oil can be used for Dogs, Cats, Household Birds, and all Domesticated Animals. It is suitable for animals of all sizes and ages. This Full Spectrum Extract is made by our finest oil extractors who have experience of more than 25 years. Our industry-leading extracts contain absolutely no additives, fillers and the only ingredient in its composition is hemp which has therapeutic properties. To see your pets sleeping calmly and running around with energy, order our Best CBD oil for dogs 1000mg from our Online Store at the best price in the market.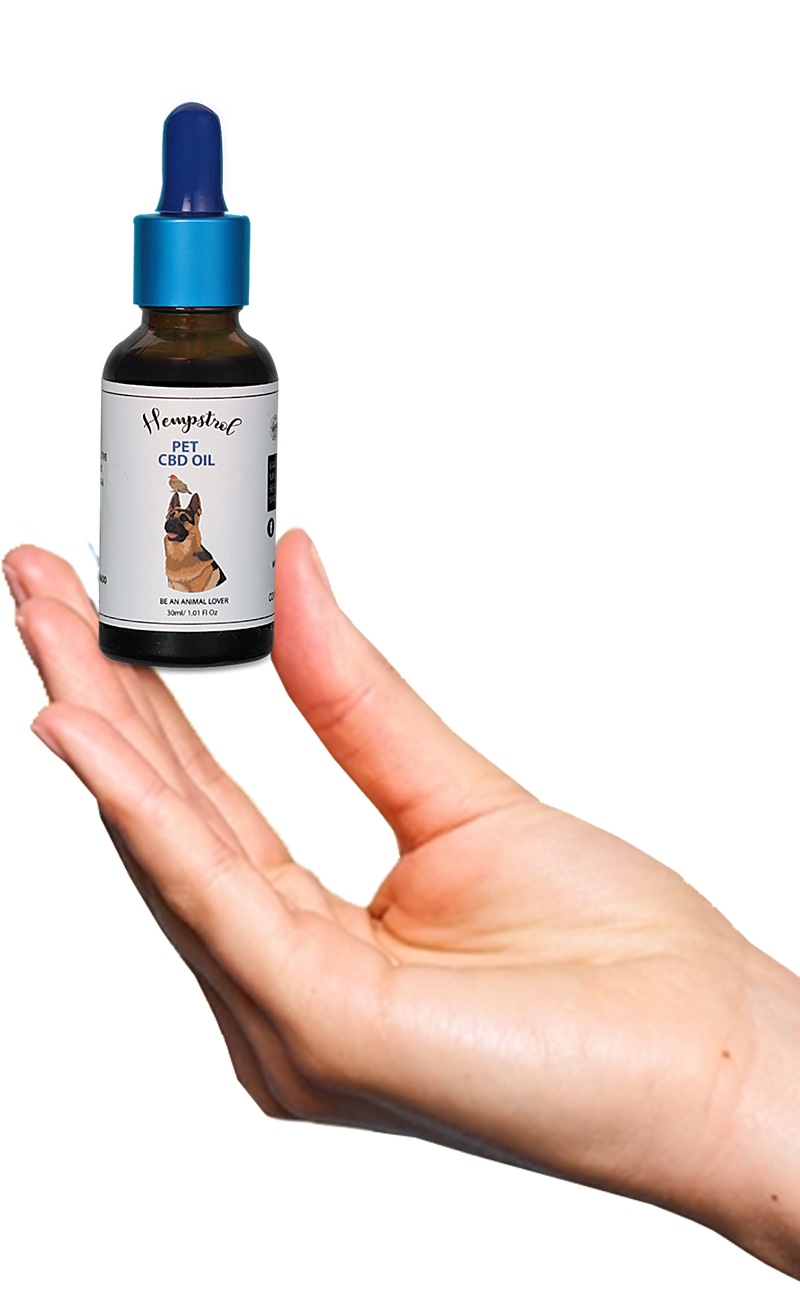 Directions for Use
Pet CBD Oil can be mixed in your Pet Food or just add drops on pet treats and serve.

You can also directly feed your pet using a dropper and calculating number of drops as written in the dosage prescription by your vet.

Refer to the Dosage Chart for Pets as per their body weight.
Factors before selecting the best CBD product for your Pet
The criteria while picking CBD products for pets and yourself are the same. The product should be a Full Spectrum CBD Oil which should have less than 0.3% THC, should be made with the best indoor-grown healthy hemp plants, must have authentic third-party testing, be free of additives, artificial flavoring, and terpenes, and should be doctor recommended. Hempstrol's Pet CBD oil is the Best CBD oil for dogs in the Indian market that complies with the criteria mentioned above. Hempstrol also offers a vet consultation to their customers who want to know the treatment plan for their pets and how CBD oil for dogs can be incorporated into their daily regime.
How Much CBD Oil Should I Give to My Dog?
The approximate amount of CBD Oil for dogs that your dog should be given depends on the weight of your buddy. Hempstrol offers its customers a range of CBD for Dogs products with different variants from 500 MG, 750 MG, 1000 MG to1500 MG. We always suggest you take advice from a Cannabis Clinician Vet regarding your pet's dosage as they will be in a better position to guide you on how much CBD your pet's condition requires. Just like humans, every dog will respond to CBD differently. If you are looking to use CBD as a health supplement for your dog, it is best to start with the lowest quantities first and then eventually increase it as per his weight. Refer to our CBD Dosage chart for Pets.
Can CBD intoxicate my Pet?
No! CBD for Dogs oil is 100% Non-Psychoactive and can never be toxic for your pet due to its low THC content. If you are new to CBD, you must know while choosing a CBD Products for Pets, one most important thing to consider is does the product contain any trace compounds of THC (Tetrahydrocannabinol). THC is one of the compounds that cause intoxicating effects and can be highly dangerous for any animal. There have been noted cases of death or severe hospitalization in pets who ingested cannabis oil or medicinal marijuana oil containing THC. This condition is called "Cannabis Poisoning". Hempstrol's Pet CBD Oil in India is safe for your pets as it contains synergistic cannabinoids like CBD, CBG, CBC, and CBN, specially formulated for the health needs of your pet.
Ultimate CBD Oil for Pets 1000 MG Buying Guide