Complete CBD for Pets Care Bundle
BUNDLES SAVING: Upto 15%

WHAT IT INCLUDES:
Himalayan Hemp Seed Oil for Pets
Skin & Pain Management CBD Balm for Pets 1000 MG
Catnip CBD Oil 300 MG
Full Spectrum Pet CBD Oil 500 MG

Ships in
# Time required to prepare order for shipment is one day.

Average delivery time
# Average time required for delivery after shipment is usually 4-5 working days.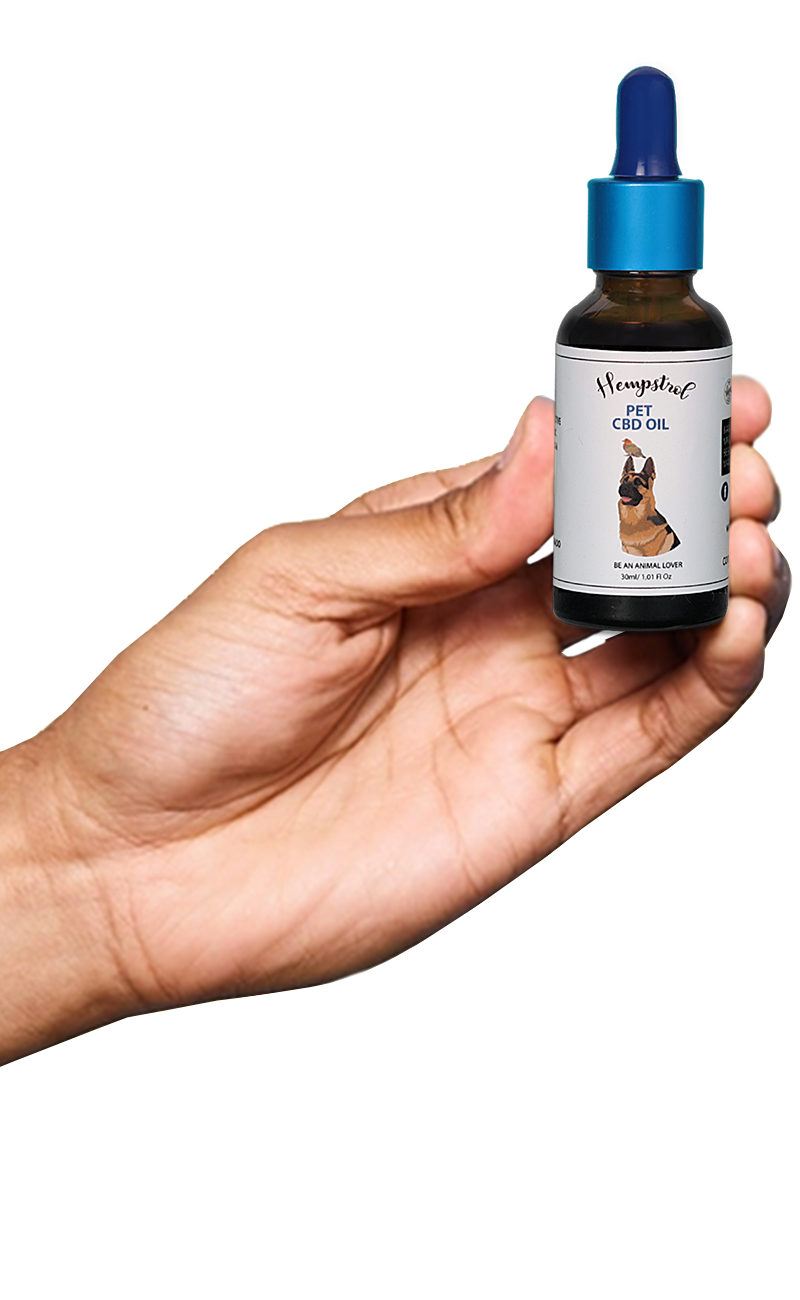 If you are not living under the rock, then you must have heard about the various benefits of consuming CBD. From your anxiety to body pain and even improving your skin, CBD can do all of this without causing you any side effects. Seeing its benefits on humans, many studies have been done to find out its impact on animals. As per the studies, animals also have an endo-cannabinoid system that includes receptors of CBD, as we humans do. If you have a pet specifically; cats, dogs, or both, you must be naturally invested in the health and well-being of your best friend. After all, just like us humans, they also suffer from psychological issues. Considering the health of your pets, we have created this bundle which has hemp seed oil for your pets and catnip oil specifically for your cat. All of our products are designed for all breeds of cats and are the ultimate health supplement.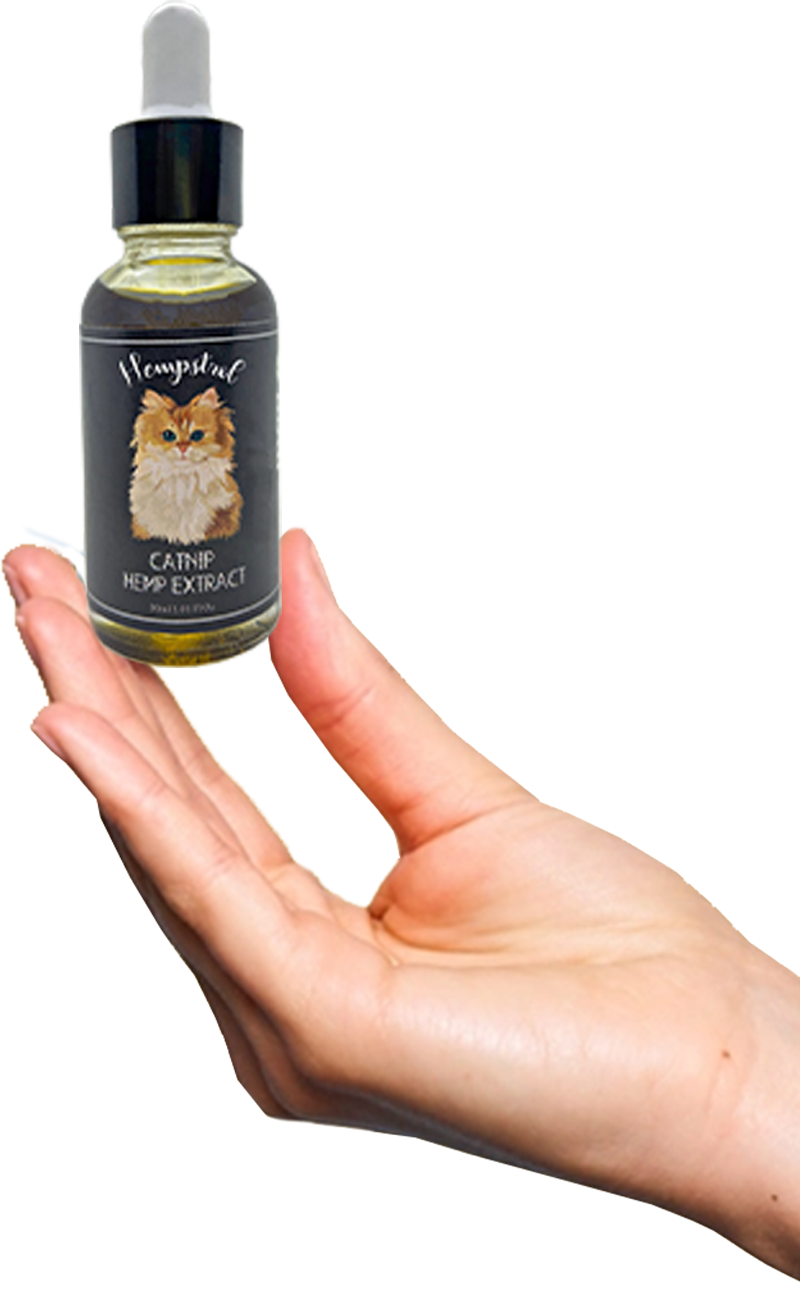 What does this bundle contain?
Hempstrol Himalayan Hemp Seed Oil for Pets: Rich in omega 3 fatty acids, Vitamin A, E these essential compounds in Hemp seed oil for pets are very important for your dog's healthy growth, to prevent inflammation and weak immune system. It also helps your dog to deal with several issues such as allergies, heart diseases, arthritis, etc. If applied consistently, it can treat eczema, dandruff, and rashes in pets by moisturising the dogs' skin. Hempstrol Pet Management balm: CBD for dogs balm comes in a waxy and solid form and is supposed to be applied on your pet's skin to let them get the benefits. CBD for Pets works with local cannabinoid receptors that are located in your dog's skin. The endocannabinoid system keeps many bodily functions of your pets in check and is known to provide calmness, relief from anxiety, and other good things. Hempstrol Catnip Hemp extract: Made by our finest oil extractors, Nepeta cataria is the true catnip that is sourced from the Swiss Alps and is infused with 300 MG of Full Spectrum Cannabinoids. Our Catnip Hemp Extract is a pure formulation of Full spectrum CBD oil and Catnip oil extract. It has a concentration of approximately 10 mg of CBD per milliliter of oil. Hempstrol Pet CBD Oil: A clinical study conducted at Cornell suggests that 2 mg of CBD oil twice a day can help in increasing comfort and be able to promote activity in dogs suffering from osteoarthritis. CBD Oil for dogs can help in alleviating symptoms which most of our pets go through such as anxiety, pain, any other physical ailments, and everyday issues.
How should I administer it to my pets?
It can be mixed in your pet food or just add a few drops of pet treats and serve to your pets. You can also directly feed your pets using a dropper as per the recommended dosage advised by the vet. If you are getting confused with the apt dosage, book a medical consultation with our vet on board.
What should be the ideal time to give CBD oil to my pets?
CBD oil for pets is effective when given in these situations: moving or shifting between homes, or visiting some new family and friends which your pet hasn't seen before, or while commuting. If given during these times, it helps to calm down anxiety in them without causing any harmful side effects to them.
Why did CBD for pets get a bad reputation?
Due to a lack of knowledge, many people equate marijuana and CBD as equal. While the Cannabinoids THC and CBD are present in both hemp and marijuana, it is the compound called THC (tetrahydrocannabinol) which causes us to feel high. Marijuana has high levels of THC and less CBD and the industrial hemp Hempstrol uses to make products is a rich source of CBD but has almost no THC. As a pet owner, you must know that THC can be toxic to pets but CBD extracted from Industrial hemp is safe as well as legal to give to your pets.
Is Hemp seed oil safe for pets?
Hemp seed oil is derived from the seeds of the Cannabis Sativa plant. Those who are wondering whether giving hemp seed oil to their pets will make their pets feel high can relax as it doesn't have THC (Tetrahydrocannabinol), a chemical substance known to give a ''high" feeling. It doesn't have psychoactive properties and is safe to consume.
Disclaimer
Regardless of where you buy your CBD oil for cats and CBD products for pets from, it is important to make sure that the company is GMP compliant and has up-to-date third-party lab results for all its products. Refrain from those companies which market their single product to be used by both humans and pets. Our manufacturing unit is one of the few companies to be GMP certified with an ISO 8 certified lab.
You may also like