Organic Hemp Pollution Mask
Main Fabric: 100% Premium Hemp
Inner Layer: Premium Muslin (Mulmul)
Made with 100% Premium Top Quality Hemp Fabric.
3 Layered Natural Filter System
Adjustable wooden bead locking system
Designed to fit any face size and shape
Four Times durable than cotton
Environment-Friendly
Know Your Size

Ships in
# Time required to prepare order for shipment is one day.

Average delivery time
# Average time required for delivery after shipment is usually 4-5 working days.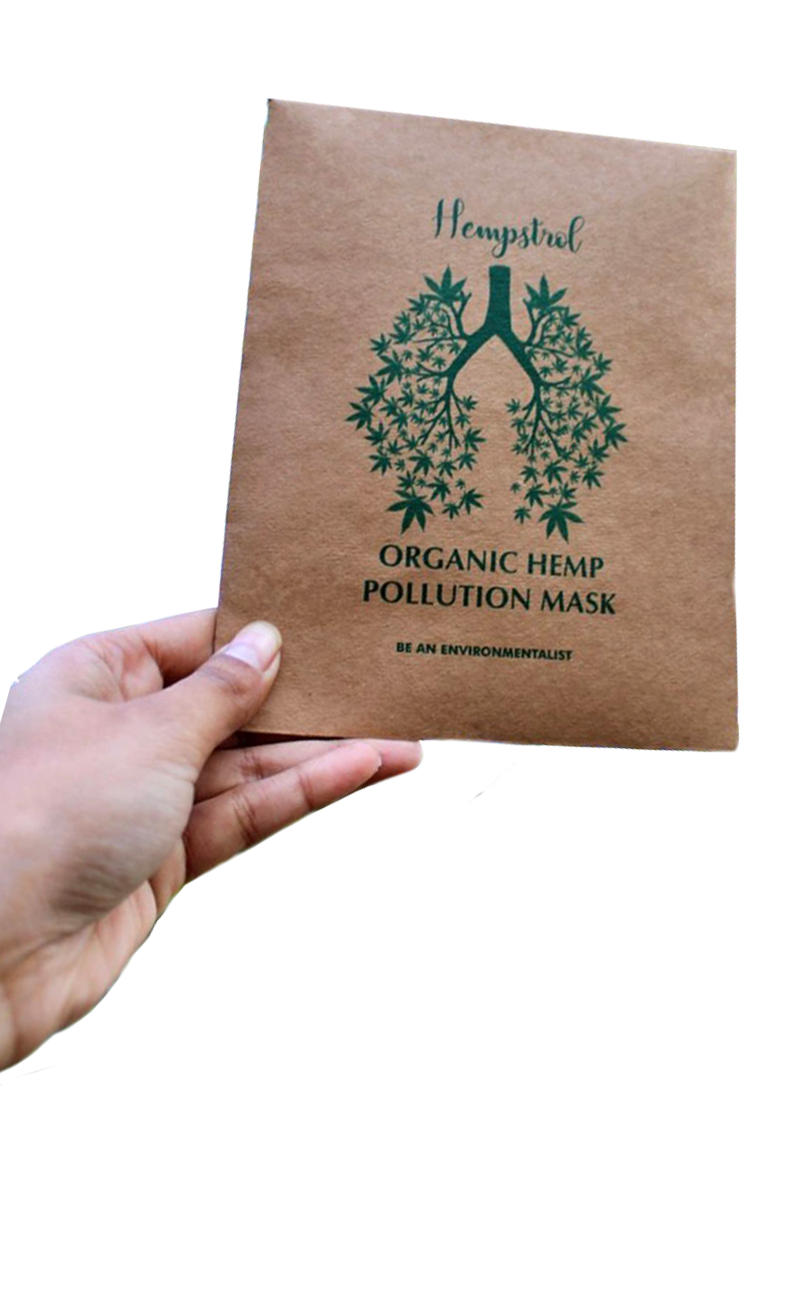 With an alarming air pollution rise in the country, our citizens are under severe threat of climbing hazardous particulate matter in the air. This is making their everyday life even more challenging by making their lungs weaker. At Hempstrol, we have created an Organic Hemp pollution mask with 100% Natural Hemp plant fibre. Hemp Pollution mask is designed and layered in such a way that it works as a natural filter against the minute particulate matter present in the air which protects you against hazardous air. Hempstrol's ideology to create products that serve a purpose motivated us towards creating the first Hemp-based pollution mask in the Indian Market. Saving yourself from hazardous pollution is the need of the hour and with Hempstrol you can protect yourself and our mother earth with style. Our pollution masks are reusable and can be worn numerous times. Hempstrol with its Organic Hemp Pollution Mask is not only creating a benchmark for fellow competitors around the world but also consciously trying to bring a change in the society and the people of the country towards using hemp fabric.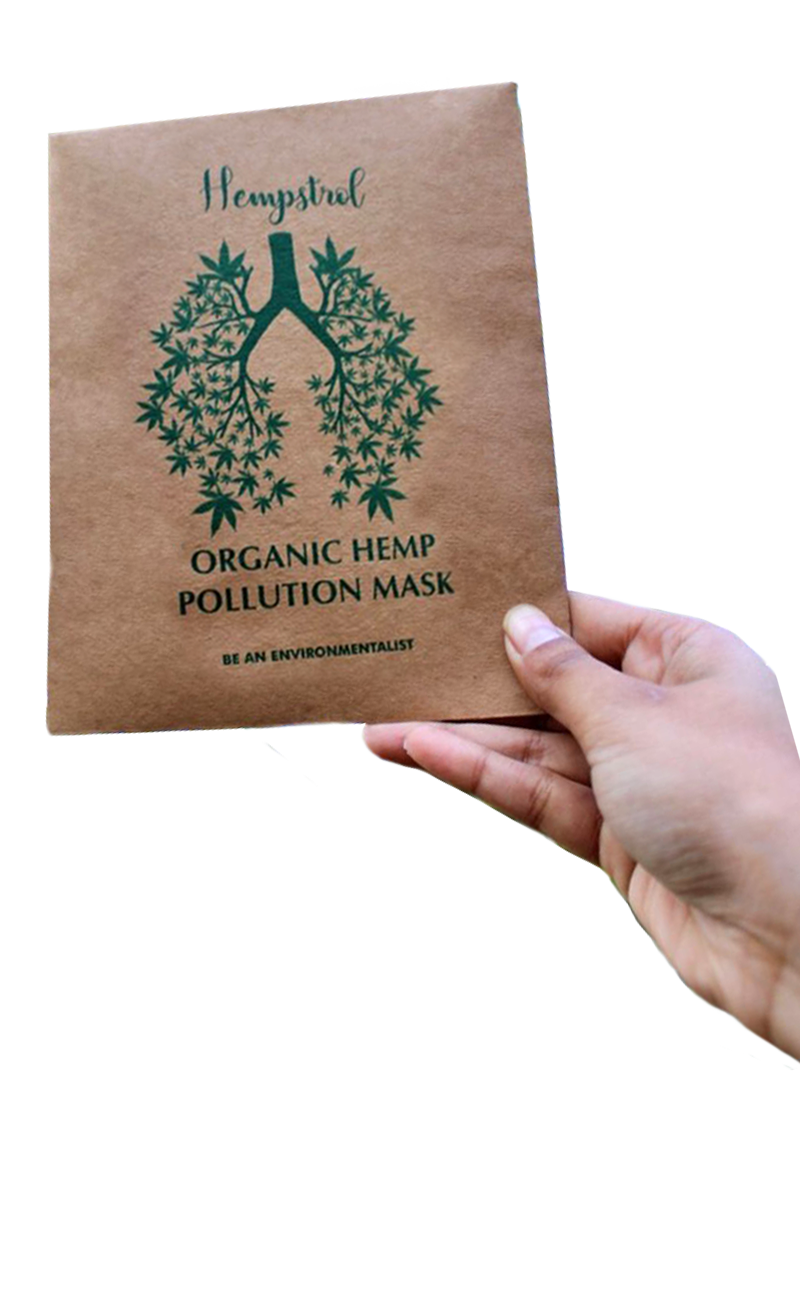 Why Choose Hemp Pollution Mask
There are many reasons why one should have a pollution mask made of hemp fabrics and their benefits for you as well as for your health are listed below:
Hemp fabric works as a natural filter even against the minute particulate matter which ensures you will inhale a much cleaner air
The washable fabric which you can reuse for a long time
Prevents bacterial growth
Helps you make a fashion statement
Works in both hot, humid climate, and regions which usually has smog and unhealthy air quality index
Suitable for Every Condition
-Hot or Humid Climate -Smog and Unhealthy Air Quality regions -Dusty Neighbourhoods -Urban Environment -Riding Motorbikes/Cycles -Indoors; Offices, Homes, Shops and Supermarkets -Kids on the Playground -Travelling in Public Transport -Under the Scorching Sun
Reasons to Switch to Hemp Pollution Mask
Easy To Wear
The Wooden Beads Locking System is a one of a kind process seen in modern-day pollution masks. The beads easily lock behind the ears and the unbreakable thread keeps the support strong and lightweight on your face.

Triple-Layered Filtered Natural Protection
The inner layer of the mask is sewed in such a manner that it creates a natural filter. This process is repeated in 3 layers to ensure that pollution stays away from you.

Fashionable and Premium
Hempstrol has used only Premium Hemp Fabric on the outer side and Premium Mulmul on the inner side. It is soft to your face, easily breathable and is available in colours.
Care Instruction
Use mild detergent and fabric softener to effectively wash the mask. Make a solution of detergent and water and lightly brush on the fabric. Squeeze it a bit to wash off the soapy water. Let it dry under the shade. Light Ironing and ready to use.
How Hemp is contributing to the environment?
Do you know the fashion industry is the second most polluting industry worldwide? Seeing the trends of over consumerism, many of us are demanding more sustainable fabrics which don't impact our environment badly. Hemp made shirts are a more sustainable, organic, and regenerative agricultural crop and everything one can make with cotton can be made with hemp with way less impact on the Earth. If one is looking to buy hemp shirts for sale or hemp shirts bulk, connect with us. Hemp fabric is the future as it is very much similar to linen but less expensive than linen and better than cotton.
Will hemp t shirt will look good on me?
Usually, hemp clothing has been associated with baggy grunge-style clothing in khaki hues. However, with time its image is changing as more and more people are getting concerned about how their consumption impacts the environment they live in. This is what provoked Hempstrol to introduce the hemp made shirts because of their loaded benefits such as keeping you warm in winter or cool in summer. What's more, our best hemp shirts can even protect you from harmful UV rays.
You may also like