12 Incredible Uses for Hemp Seed Oil
What if there was a natural product that could help you improve your digestive, heart, and brain health, and reduce inflammation and chronic skin conditions? If you still haven't got the hint, it is hemp seed oil. Ever since the government recognition, it is widely available in stores and many online portals. While this article focuses on the benefits of Hemp Seed Oil for human consumption, there are numerous other uses of Hemp seed oil for dogs as well.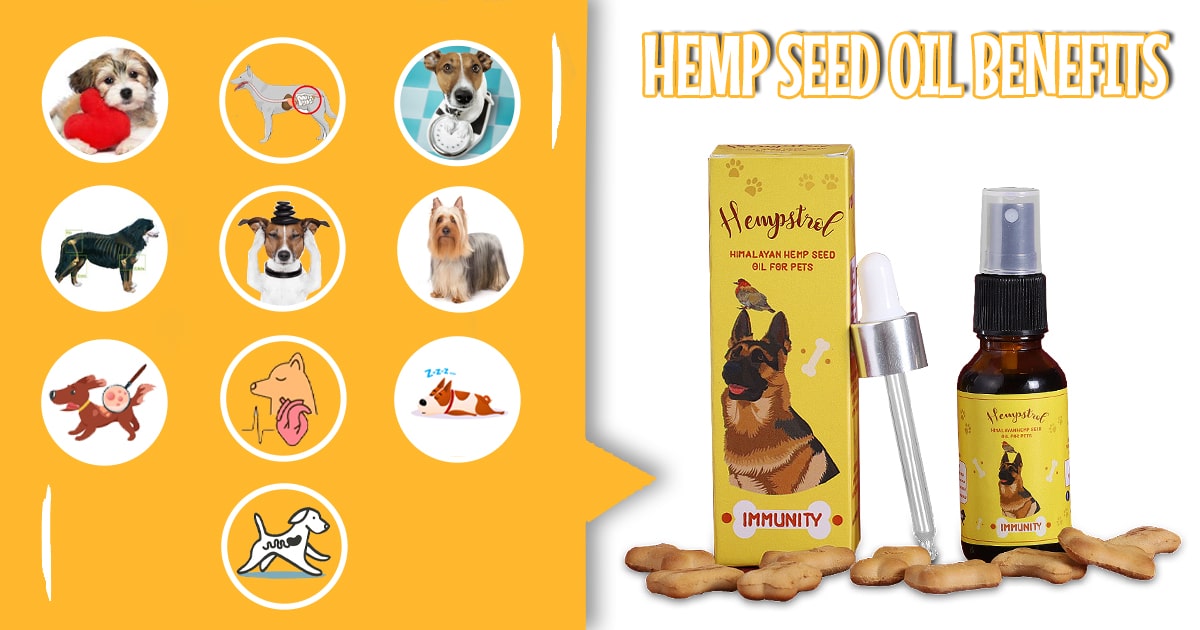 Incredible benefits of having Hemp seed oil
Hemp Seed Oil contains a high concentration of polyunsaturated fatty acids in the ideal 3:1 omega-6 to omega-3 ratio, which can aid in fat metabolism It also includes antioxidants, carotene, phytosterols, phospholipids, and a variety of minerals.
According to research, the rich nutrient profile of Hemp Seed Oil provides the following benefits when consumed orally:
Improves Heart Health: Omega-6 and omega-3 levels are high in a 3:1 ratio. Due to this, essential fatty acids present in this oil are able to lower blood cholesterol levels, which aids in the prevention of heart disease. Hemp Seed Oil contains gamma-linoleic acid (GLA), which is known to reduce inflammation and thus prevent the type of heart disease that is usually caused by inflammation.
Helps to strengthen the immune system: The essential fatty acids found in Hemp Seed Oil are needed by the body to synthesize endocannabinoids, which help to strengthen the immune system. As a result, taking Hemp Seed Oil on a regular basis as an immune-boosting supplement is a good idea.
Hormone Balancing: Researchers have discovered that the GLA found in Hemp Seed Oil may improve hormone health and reduce PMS symptoms such as menstrual cramps. It can also improve hormone health and reduce symptoms like hot flashes, irritability, and depression in older women going through menopause.
Helps in Weight Loss: Gamma-linoleic acid (GLA) found in hemp seeds can reduce sugar cravings and is a natural appetite suppressant that aids in weight loss by letting you consume fewer calories.
Anti-Inflammatory in nature: GLA, found in Hemp Seed Oil, is known for its ability to fight inflammation, making it beneficial to people suffering from arthritis and other inflammatory diseases. Scientists believe it may also be useful in the treatment of fibromyalgia. The omega-3 essential fatty acids found in Hemp Seed Oil are known to reduce inflammation in the digestive tract and may relieve some digestive tract problems such as inflammatory bowel disorder. Furthermore, the fatty acids in Hemp Seed Oil promote the growth of beneficial microbes in the gut, which improves digestion and overall digestive health.
For Better Cognitive Functioning: Hemp Seed Oil contains essential fatty acids that have been shown to improve memory and prevent age-related brain function decline. Hemp Seed Oil may also help with depression symptoms and anxiety, according to research.
For shiny hair and increased hair growth: The essential fatty acids in Hemp Seed Oil can help to strengthen brittle hair strands, add shine and moisture, and promote thicker hair growth. There is also subjective evidence that applying the oil to the scalp can alleviate scalp issues such as dryness, itchiness, and dandruff, as well as possibly treat scalp psoriasis.
Can treat chronic skin conditions: Hemp Seed Oil has been shown to relieve acne, psoriasis, dermatitis, eczema, and itchy skin, and with regular use, it can improve the overall appearance of the skin. When applied topically, the oil can help to strengthen the skin and make it more resistant to viral, fungal, and bacterial infections.
Improve Your Sleep Quality: Consider using hemp seed oil as a natural sleep aid if you have trouble sleeping. Hemp oil's fatty acids can promote deep sleep and help you wake up feeling rested and refreshed.
Enhance Your Cardiovascular Health: Hemp seed oil can also benefit your cardiovascular health by lowering bad cholesterol and protecting against heart disease. The phytosterols (or alcohols) in hemp seed oil have been shown to lower cholesterol levels, which can reduce heart attacks and protect against heart disease.
Improve Your Digestion: Hemp seed oil contains a high concentration of protein, which has numerous health benefits. One of the most important benefits is that it can soothe your stomach and aid in digestion. Hemp seeds contain high levels of Edestin and Albumin, two proteins that can help with stomach aches. Hemp seed oil can aid digestion and alleviate digestive disorders such as Crohn's disease and irritable bowel syndrome.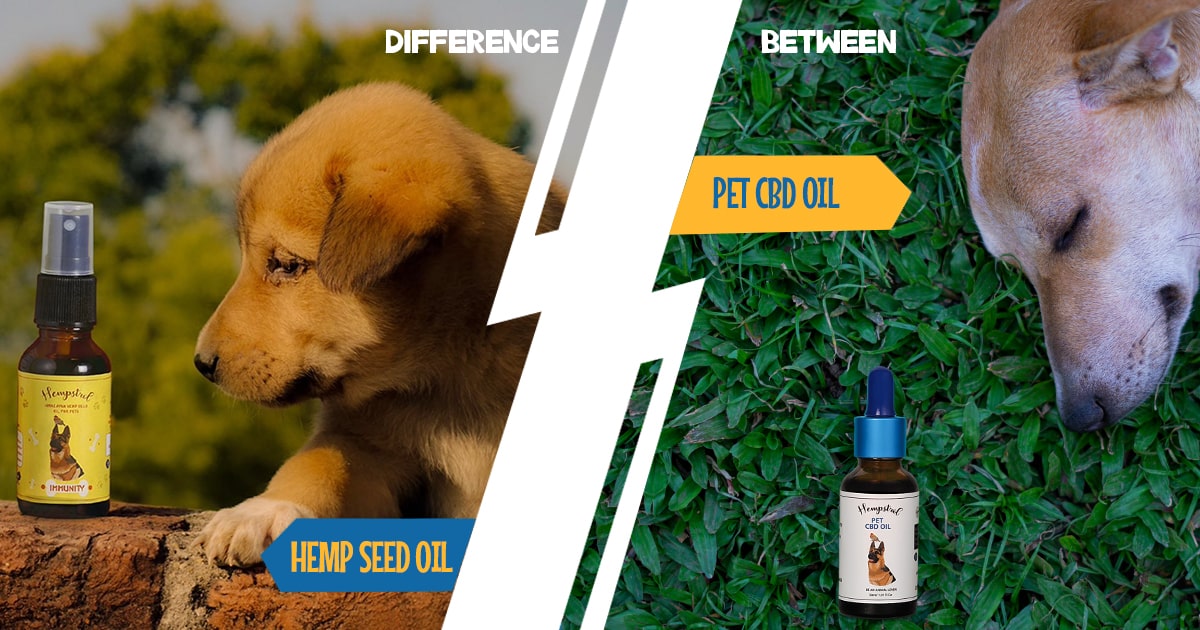 But wait, there is a difference between hemp seed oil and CBD oil
Hemp Seed Oil and CBD Oil are both extracted from industrial hemp, which is derived from the Cannabis sativa plant. A hemp plant, on the other hand, contains less than 0.3% tetrahydrocannabinol (THC), the main psychoactive compound responsible for the high feeling associated with cannabis use. CBD oil is extracted from the leaves and flowers of the cannabis plant and contains high amounts of CBD - known for its medicinal and therapeutic benefits - but will not get you high. CBD oil is only considered to be legal in India. if it contains 0.3% or less than this amount of THC.
Hemp Seed Oil, on the other hand, is made by cold pressing the plant's seeds rather than the flower and leaves. As a result, Hemp Seed Oil and Hemp seed oil for pets typically contain no THC or CBD (cannabidiol), but it still has a plethora of health benefits. One should not confuse hemp seed oil with Hemp Oil, which refers to both CBD Oil.
When you are in the market to buy hemp seed oil, make sure you buy from a credible brand like Hempstrol which has years of experience in this field and will help you reap the benefits of hemp seed oil. They have a separate line for Hemp seed oil for dogs that ensures even your pets enjoy the benefits of hemp seed oil.