6 Things to Know Before You Make Your First Purchase of THC Oil
The health benefits of Cannabis sativa are well known all over the world. Even the cannabis community can attest to this. But the main question that usually hovers in everybody's mind is, can we actually rely on this plant to manage our physical and emotional illnesses, though? Can we depend on one component, like THC oil, to relieve our pain in the way we hope? For those who haven't tried THC oil before, there are certain things you should know beforehand.
THC, often known as tetrahydrocannabinol, is one of the substances found in the Cannabis sativa plant. Though it is known to give you highs, it won't cause you extreme highs if taken gradually and after consulting with your doctor.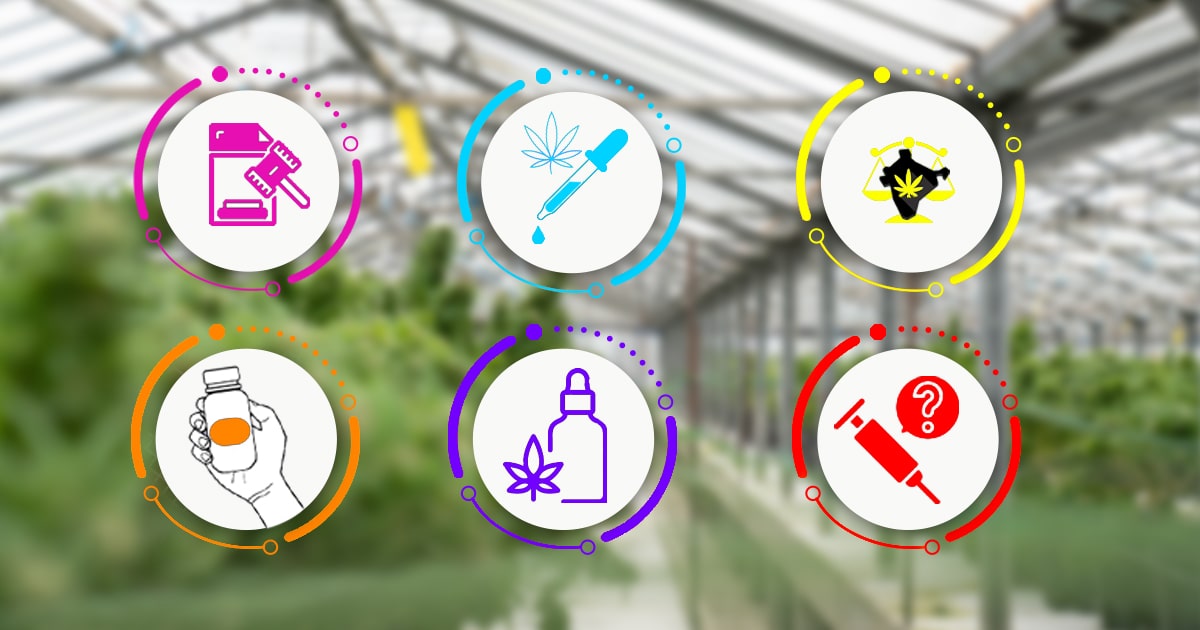 1. Ensure that the source of your THC oil is legitimate.

THC oil manufactured by license holders is rigorously governed and subject to inspection, and thus, they will ensure the final product doesn't have the presence of pesticides and solvents and there is no residue left during the extraction procedure. There are many companies in India that extract THC illegally. Since it is not controlled, you cannot determine the amount of leftover solvent or other compounds that are present. Buying from a credible brand like Hempstrol will give you the advantage of knowing what has gotten into your product. We believe in transparency, and our customers should know beforehand what they consume. Make sure to purchase from a company that is authorized to do so by an AYUSH ministry if you want to be sure you are getting the right THC product.

2. Be sure to read the label carefully.
THC is a very potent product, we all are aware of that. If you have been used to consuming CBD oil and want to take the benefits of THC, it is advisable to go slow with the THC oil. In the market, you will find THC oil of different mgs. The higher the MG, the more potent the product would be. However, consuming THC oil with more THC extract than you're accustomed to can result in a negative and bad experience. Hence, read the label carefully. Pay close attention to the product's THC and CBD content. For those unfamiliar with extracts, it is wise to consult a doctor about THC oil. Hempstrol has an on-boarded cannabis expert on their panel with whom anybody can take the online consultation should they have any doubts.

3. Make Sure To Store Your THC oil Properly
Keep in mind that THC oil extracts are heat-sensitive and can degrade when exposed directly to the sunlight. There are several methods of storing THC oil. Ensure that products are appropriately labeled and stored in containers that are not accessible to children and are kept out of children's sight and reach and resealed after use.
4. THC Is Not the Same as CBD
Some people think that THC and CBD are the same things. However, it is important to note that CBD oil and THC oil are different and impact our bodies completely differently. One notable difference is that THC has psychoactive properties; it can make you feel high, whereas CBD doesn't have any psychoactive properties and doesn't make you feel high but work with other receptors in the body to produce an overall feeling of well-being.
5. THC oil is legal to consume in India

Most of us are aware of the benefits of THC oil but shy away from consuming it due to the fear of being called illegal. You can rest assured that THC Oil Buy India is legal, and no law in India prohibits full-spectrum cannabis leaf oil. Once it is approved by CDSCO under the Drugs and Cosmetics Act and NDPS act, it can be bought and consumed by taking the proper consultation with a doctor. Ayurvedic Medical products with more than 0.3% concentration of THC are approved by the Ayush Ministry of India under special licenses and are given to only a few companies and only prescribed to patients for medical use. Companies like Hempstrol are one them that is approved to sell Ayush-approved products. They will prescribe a THC-based product after proper medical consultation with one of their cannabis doctors.
6. Side effects and THC?
Every product reacts differently, and every compound can or cannot trigger something in your body, and THC oil is no exception. To ensure you do not face any side effects with THC, it is important to take prior consultation with a doctor who has experience in prescribing THC oil to their patients. Hempstrol has doctors on board who have extensive experience in cannabis and will be able to chart a treatment plan for you. The right doctor will take into consideration your health condition to ensure the prescribed THC can be tolerated by your body.