By a
Life is busy. Your time is being squeezed between your job, school, and other commitments. Amidst this, it is not always easy to have your vitamins on time without a miss. Thanks to the word of mouth marketing, you must have thought about using CBD because you've heard about its advantages. When combined with other practices in your own time, such as meditation, it can help you unwind and maintain your composure. But do you know CBD Softgels are perfect for those who are always caught up in work and don't have much time to stop and measure quantity? For such people, they are the preferred form of consuming CBD because you can put them in your mouth with just a glass of water and carry on with your day without the hassle of measuring each dosage.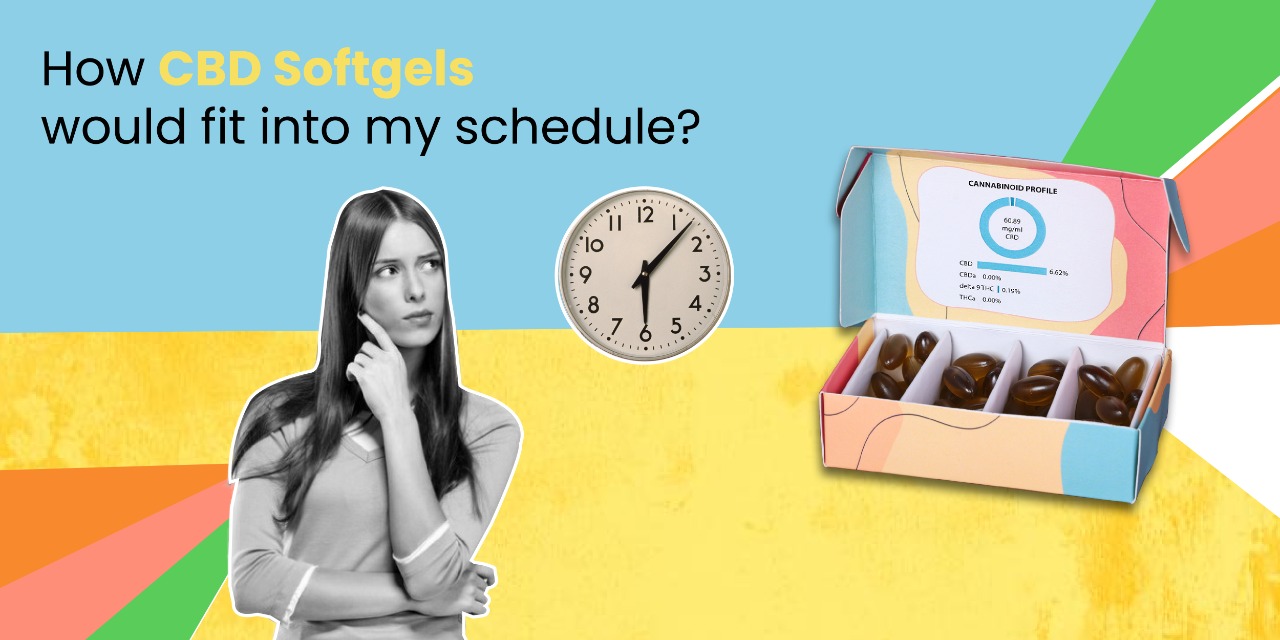 How CBD Softgels would fit into my schedule?
1. You are in charge of everything and engaging in various transactions. You decide to pack all of your capsuled supplements in a sandwich bag to take them on the go because you barely have time to finish taking them before you have to dash out the door. With CBD capsules, you just need to grab the vitamins, put them in your mouth, and drink them while you're driving to work with coffee. Softgels are a perfect complement to other supplements.

2. The gig economy can completely take over your schedule. From the beginning to the end of your workday, switching between apps greatly reduces your chance of finding time for yourself or attempting to deal with supplements that you can't simply pop into your mouth and consume. You need to pick up people and fulfill orders. The best way you've found to consume CBD is with CBD softgels. Once you have allotted enough time for lunch during the day and you are aware of how long it will take for CBD to take effect, you can take one or two. You have some alone time to practice meditation, and CBD helps people feel calmer.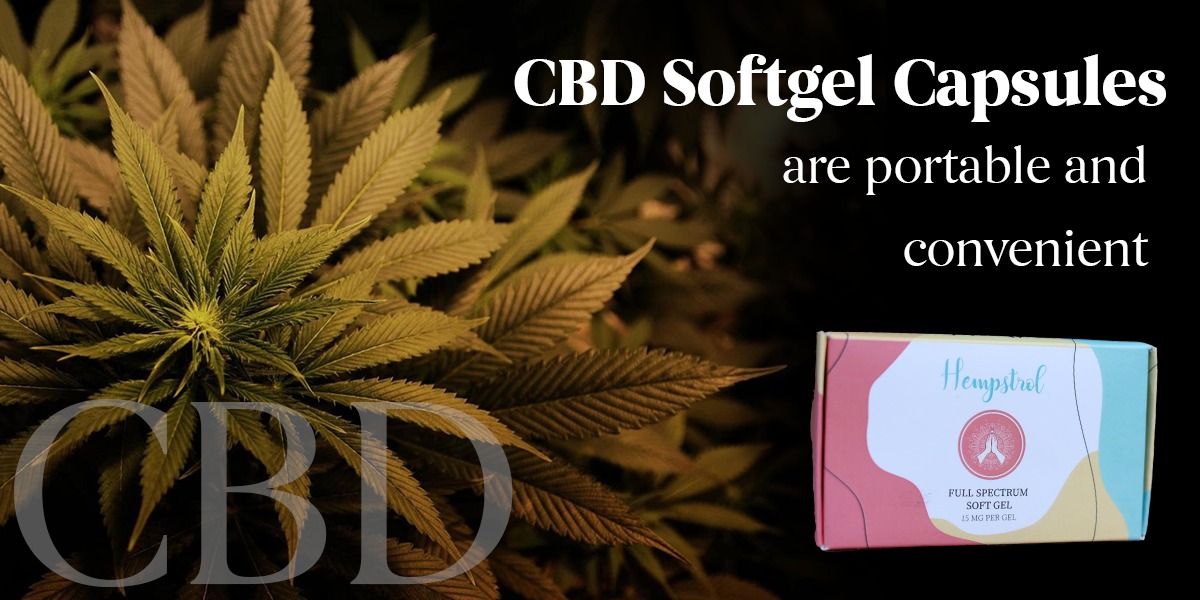 CBD Softgel Capsules are portable and convenient

CBD soft gels are suitable for all lifestyles. The people who lead busy lives can gain the most from softgels. At Hempstrol, we understand that people are busy. There are more obligations placed on you, and your free time is limited. You need a method of taking CBD that won't need a lot of thought or work. You can get that via softgels. They will fit into the hectic mornings, afternoons, or evenings you have planned. You may quickly and easily absorb all the advantages of CBD because they are quick and simple to take.
CBD softgel capsules can help boost your mood and encourage a feeling of relaxation and tranquility when used in conjunction with meditation and exercise. You'll be able to supplement your regular wellness routine with softgels and enjoy peak performance.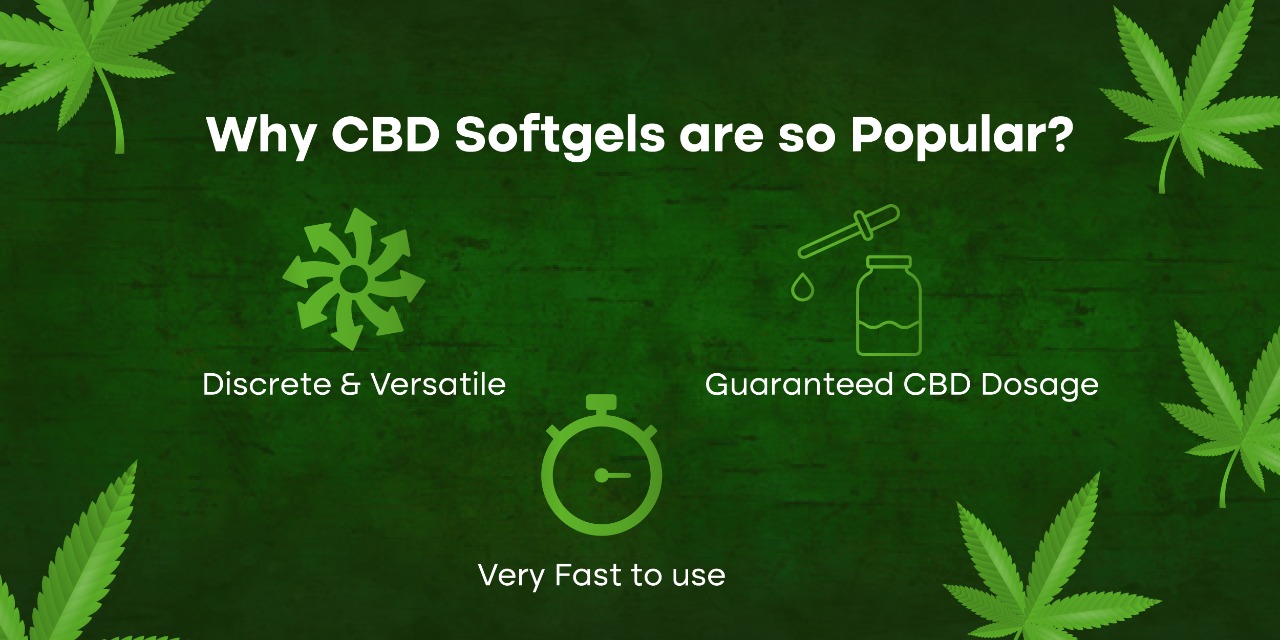 What CBD Softgels are so popular?
Many people now prefer CBD softgels as their preferred method of consumption. A rising number of consumers choose capsules over the numerous different CBD products available in the market to treat their long-term health conditions or just as a daily supplement. Here are a few of the factors that influence people's decision to use CBD softgel capsules.
1. It is discrete and versatile: The fact that CBD capsules are so discreet is one of the primary factors that makes them one of the best choices for people with busy schedules. Unlike CBD oil, CBD capsules appear like other supplement pills and are less likely to draw notice from people around you. Having the option to take CBD in any setting is important for a busy individual.
2. Guaranteed CBD Dosage: The CBD concentration in CBD capsules has been precisely calculated and measured during manufacturing. This is significantly dissimilar from many other CBD products used frequently, which demand that the user choose and calculate their dosage. For busy people, in particular, the certainty offered by CBD capsules is crucial for two reasons. First of all, this relieves the tension and worry associated with unintentionally measuring out too much of a product. Second, there should always be explicit usage instructions that specify how many CBD capsules to take at once. This enables the user to easily follow the instructions and get the intended outcomes without having to make calculations or spend a lot of time learning about CBD.
3. Very Fast to Use: The fact that capsules are quick to ingest while still providing the same impact as other conventional medicines, like oil, is one of their key advantages in general. Taking CBD capsules is as simple as taking them out of the container, chewing them, and then gulping down some water. For folks who are busy, this entire process only takes a minute.
Conclusion
Nowadays, a lot of people are busy. There are not enough hours in the day and you have a lot of things to do. Although you are aware of CBD, you are not sure how or where it would fit into your life. CBD Softgels are one of the various methods that people consume CBD and benefit from it. They are a quick and simple way to acquire all the nutrients you would need from your CBD.