CBD Products For Everyday Usage But Are They Safe?
Millions of users believe CBD has improved their lives. As you know, the best kind of treatment is prevention, so keep that in mind if you don't think you need CBD. CBD works wonders for symptoms that appear out of the blue. However, consistent consumption of your product is still necessary if you want to get the most benefits from it. There are many great reasons for this. Cannabidiol, sometimes known as CBD, is one of the numerous cannabinoids—chemical substances—found in hemp. Advocates claim that CBD can reduce anxiety, ease pain, and offer a wide range of additional benefits.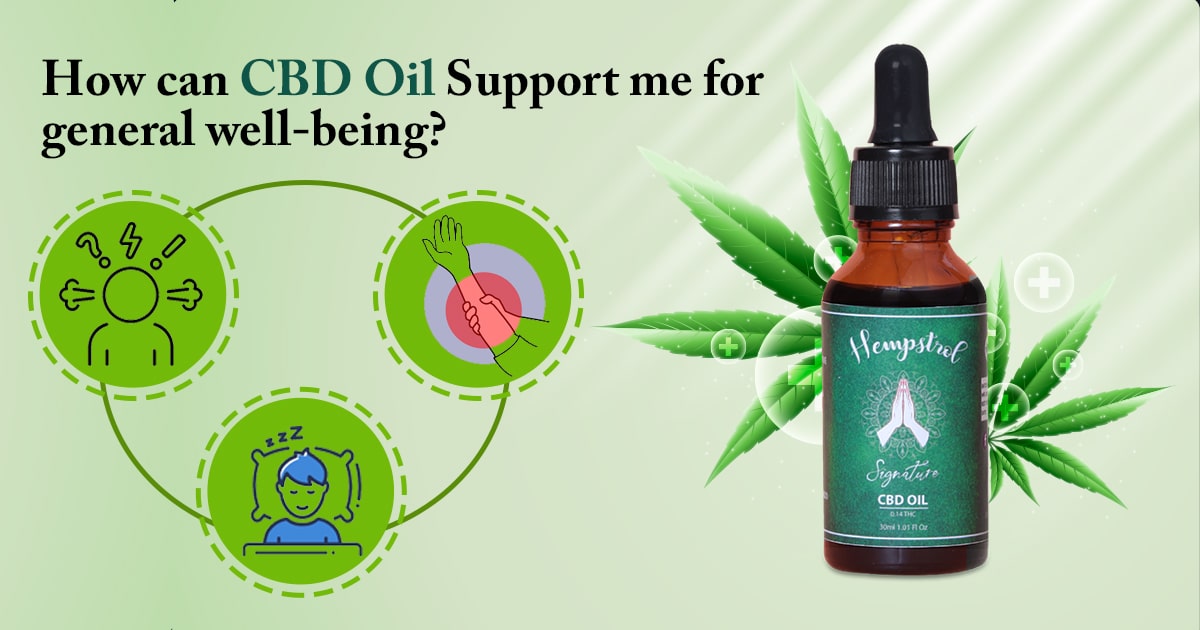 How can CBD Oil Support me for general well-being?


Support for Mood and Stress: We all want to be as healthy as we can be, but many people focus only on their physical well-being. However, when you feel out of sorts due to sadness, anxiety, or stress, it doesn't matter how fit you are. There are several things that the endocannabinoid system regulates, including mood and stress responses.
In the fight against symptoms like anxiety and depression, serotonin plays a crucial role. In 2014, a study that appeared in the U.S. The National Library of Medicine noted how high doses of CBD activate serotonin receptors.
Pain and soreness Support: Regardless of your age, health, or degree of activity, everyone experiences joint and muscle problems. Compared to over-the-counter medications, CBD may be more effective at reducing pain, soreness, and aching.
CBD balms are great for relieving tension and pain after exercise as well as chronic localized aches. Meanwhile, taking CBD oil on a daily basis can prevent chronic discomfort.
Encourages Sound Sleep: Some of us may ponder why, despite receiving an entire eight hours of sleep, we still feel exhausted. Even while getting enough sleep is important, your brain may not actually be getting enough rest. Hours are irrelevant if your sleep is poor. You're going to feel worn out and less productive when you wake up.
Despite a lot of studies on the subject, we are still unsure of exactly how CBD improves sleep. For example, The American Sleep Association cites numerous research showing CBD helps persons with insomnia and other disruptive conditions have a better sleep. CBD may increase your productivity, energy, attention, and mental clarity by promoting better sleep.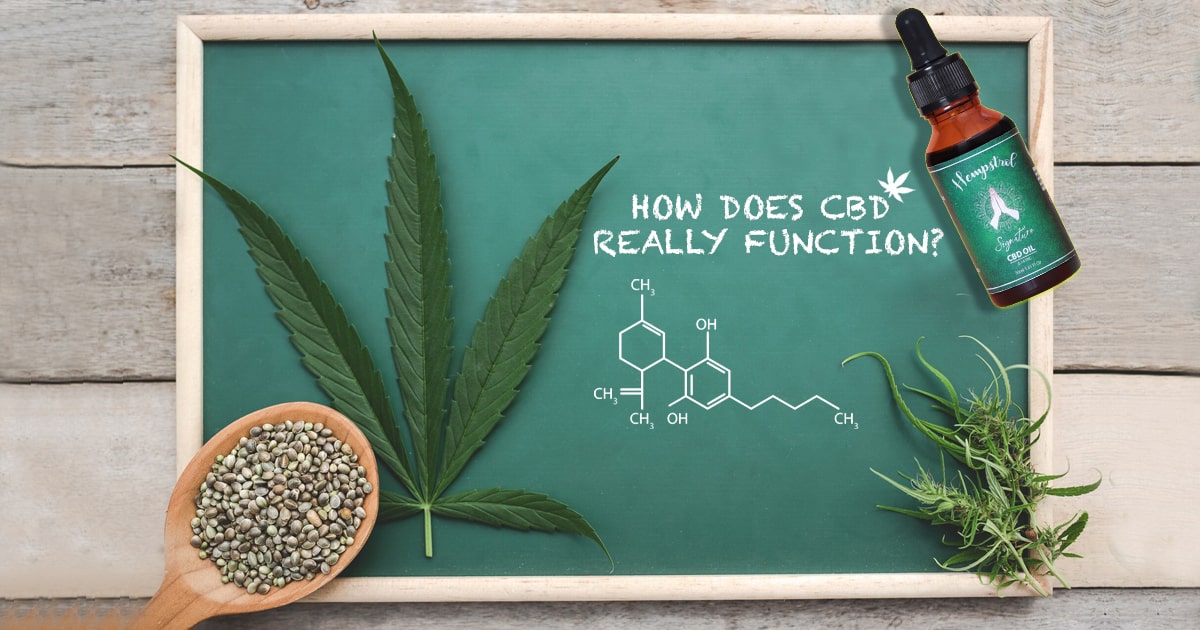 How does CBD really function?
The endocannabinoid system, a biological mechanism already present in our bodies and tightly linked to our nervous system, is how the cannabis plant communicates with our bodies. The neurotransmitters and cannabinoid receptors interact within our bodies, and the active cannabinoids in cannabis products help create a sense of stability and relaxation in the nervous system (which is also called homeostasis). This allows the body to focus on the current ailment and allow itself to heal. This is one of the main reasons for cannabis to claim its benefits.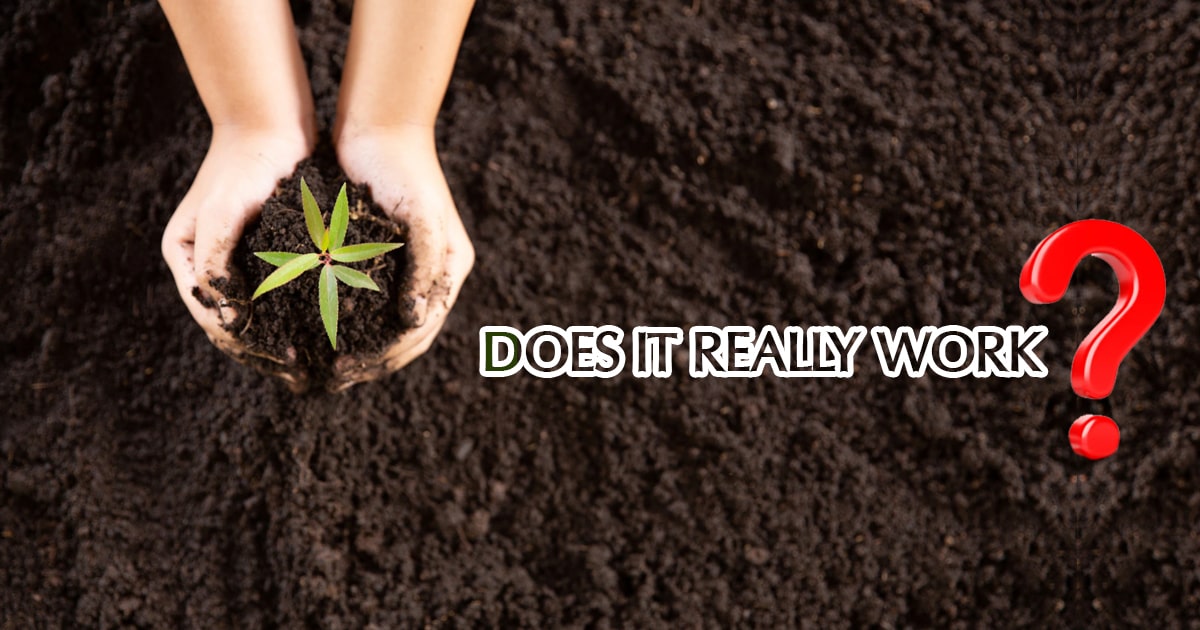 Does it really work?
Research has revealed that in addition to treating epilepsy, CBD may also assist those with schizophrenia. CBD's anti-inflammatory features may potentially help with acne treatment. Additionally, it might help with arthritis. In the west, the Arthritis Foundation was the first significant health body to provide recommendations for the use of CBD. Cancer patients have used it to battle the severe and painful side effects of chemotherapy and to reduce the frequency of panic attacks. But it comes as no surprise that CBD also aids in the treatment of our every day, lifestyle-related problems. Some suffer from anxiety and are continuously in quest of a moment of peace in stressful cases, and there are a few who want to increase their quality of sleep.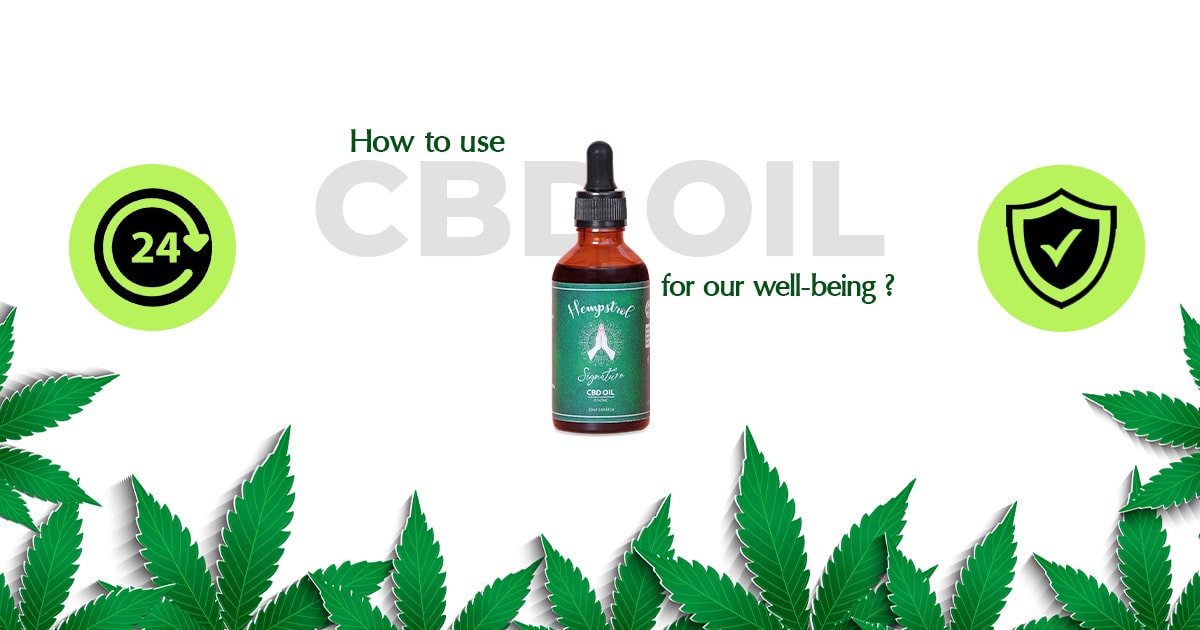 How to use CBD for our well-being?


Depending on the product, CBD can be ingested or used topically. Nowadays, you will see the CBD and hemp market has gone beyond CBD oil, and there are various products like softgels, and balm that purport to reduce anxiety and pain. However, since they aren't FDA-approved, it is debatable whether these products genuinely contain the amount of CBD they advertise thus. Thus, it is always advisable that you should buy
cbd oil india online
from a credible and reputable brand like Hempstrol. It is because only a credible brand will take your medical history, allergies, and preferences into factor before writing down a dosage for you.

Can I use this daily?
Of course! The amount of research on this subject is sufficient and continues to grow. Topical CBD has been demonstrated to have no negative side effects when used regularly. According to a recent scientific study, CBD does not seem to be addictive on its own. The general rule before you start with CBD oil is to go with a low dose and gradually build up. This way, you can monitor how it affects your body.

Is it safe?
Tetrahydrocannabinol, also known as THC, is another chemical present in the plant and is primarily responsible for its euphoric effects. CBD, however, is not psychotropic like THC. To put it another way, it will not make you feel high. The hemp cultivated for CBD oil will always be high in CBD and low in THC. In Hempstrol's CBD oil, less than 0.3% THC is present, which allows users to enjoy it without psychoactive intoxication.
In a 2018 report, the World Health Organization stated that CBD is "well-tolerated. CBD rarely comes across with side effects, and if it does, it goes away with time. You won't likely experience any issues if you start off slowly and gradually raise your dose.
Conclusion
Everybody is different; thus, some things will suit you well while others won't fit into your lifestyle. For the best guidance, we advise seeing a medical expert before deciding to supplement CBD oil. Though many scientists concur that CBD comes with many benefits, there are still a lot of unanswered questions. Thus, it is recommended to be on the safe side and always consult with a doctor. Choose a brand like Hempstrol if you want to buy
cbd capsules
or other CBD-based products which have on-boarded certified cannabis clinicians and are qualified to guide
on
cannabis products
dosage
, and quantity you should buy by taking into account your medical condition.