Hemp Seed Oil for Dogs: What Is the Correct Dosage?
More individuals are turning to natural methods to extend their pets' lives. One such solution that can help dogs with anxiety, joint pain and other ailments common amongst dogs while also improving their general health is Hemp seed oil for dogs.
Hemp seed oil has several benefits for humans. It is known for easing discomfort, and calming anxiety, among other benefits. But these benefits for dogs and other pets are finally being acknowledged by vets and pet owners as well, thanks to word-of-mouth marketing. Studies that support the use of hemp oil for dogs are still coming out. But, the one thing that tickles people is what is the correct dosage for pets that they should be given to them.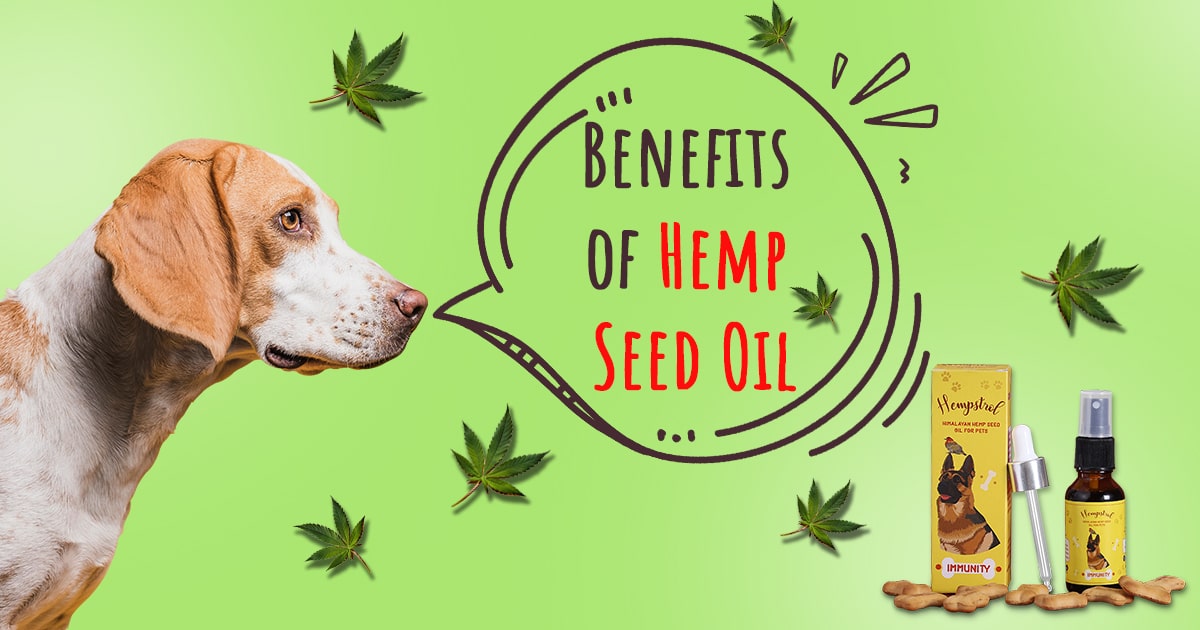 Benefits of Hemp Seed Oil
Hemp seed oil for dogs is excellent if your dog suffers from constant agitation, digestive problems, back pain, or joint troubles. The endocannabinoid system, which has receptors all over the body, interacts with cannabinoids to relieve gastrointestinal pain, anxiety, and stress.
Dogs' immune systems are balanced by hemp seed oil, which also improves their physiological responses. This oil encourages emotional balance and relaxes the muscles, which is very helpful for anxious or fearful dogs when you are traveling with them.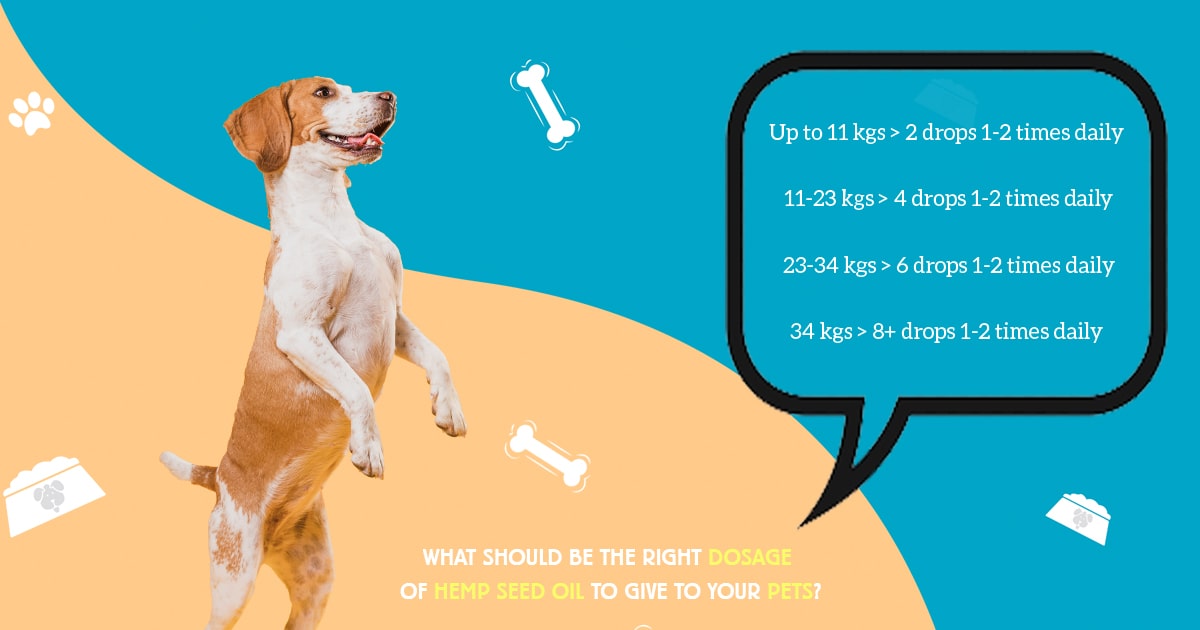 What should be the right dosage of hemp seed oil to give to your pets?
This is the most asked question on the internet. All health-conscious pet parents are looking for a natural way to support the health of their pets. The dosage of hemp seed oil supplements will depend on your dog's age, size, weight, and possibly even breed. This is true for any supplement you give your dog. For instance, the dosage may vary depending on the breed. Collies and Chihuahuas breeds are a little more prone to anxiety than golden retrievers and thus, can require a higher dosage.
If you're wondering how much hemp oil to feed your dog, make sure to read the guidelines carefully and adhere to them. While there are no official guidelines for how much hemp oil you should give to your dog. Hence the intervention of the right veterinarian is required here. If you want, you can book online medical consultations with doctors given on the official website of Hempstrol. Also, remember to never give your dog more than a single dose within 24 hours. Dogs have more cannabinoid receptors in their brains than humans do, so the effects of cannabis products feel stronger for them than they do for us.
How will Dogs get benefit from Hemp Seed oil?
As you must know that dogs are unable to generate fatty acids on their own, the three different types of polyunsaturated fatty acids found in hemp seed oil are crucial for dogs' diets.
The vital fatty acids and antioxidants included in hemp seed oil make it a nutrient-rich food. Hemp seed oil is a fantastic source of tocopherols, which are vitamin E antioxidants, in addition to its high protein level. Numerous studies have proven that omega-3 fatty acids promote natural inflammatory responses and heart health and can help your dog's shedding and other skin irritations.
Due to this, hemp seed oil is regarded as a superfood and has tons of proven health advantages to back it up.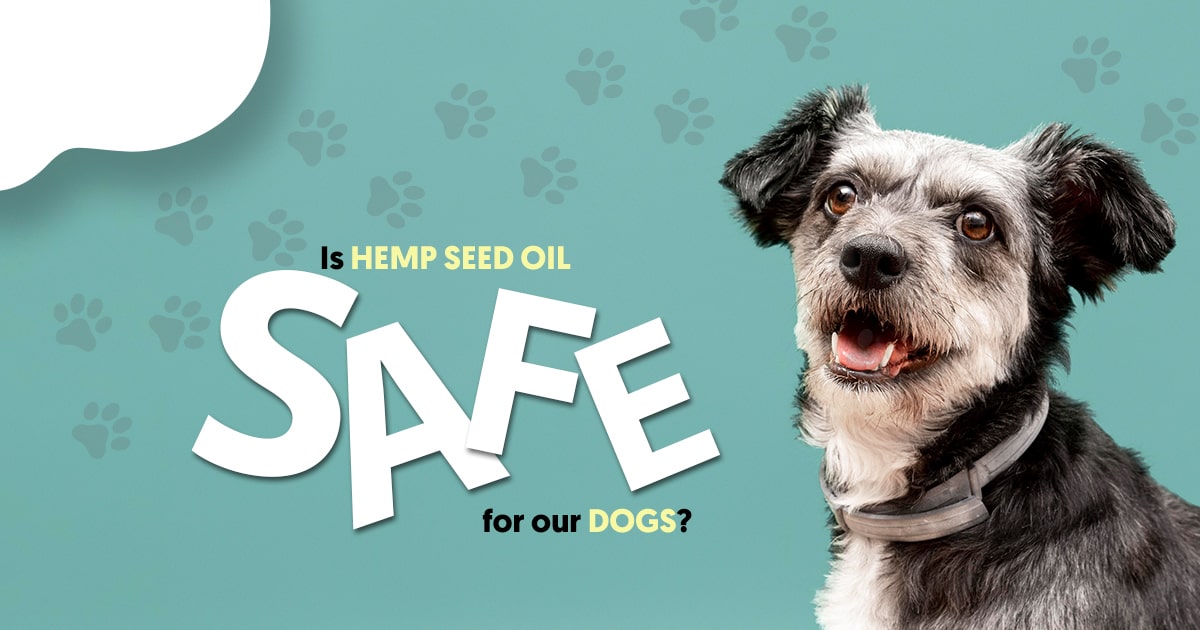 Is Hemp seed oil safe for our dogs?
It is absolutely safe to consume. It all depends on how you give Hemp seed oil to your pet. Giving your dog the incorrect dosage can result in major health issues to them. Therefore, it is very much important to know the proper dosage to prevent THC or CBD toxicity. Only your veterinarian can determine the right amount required to treat your dog's condition.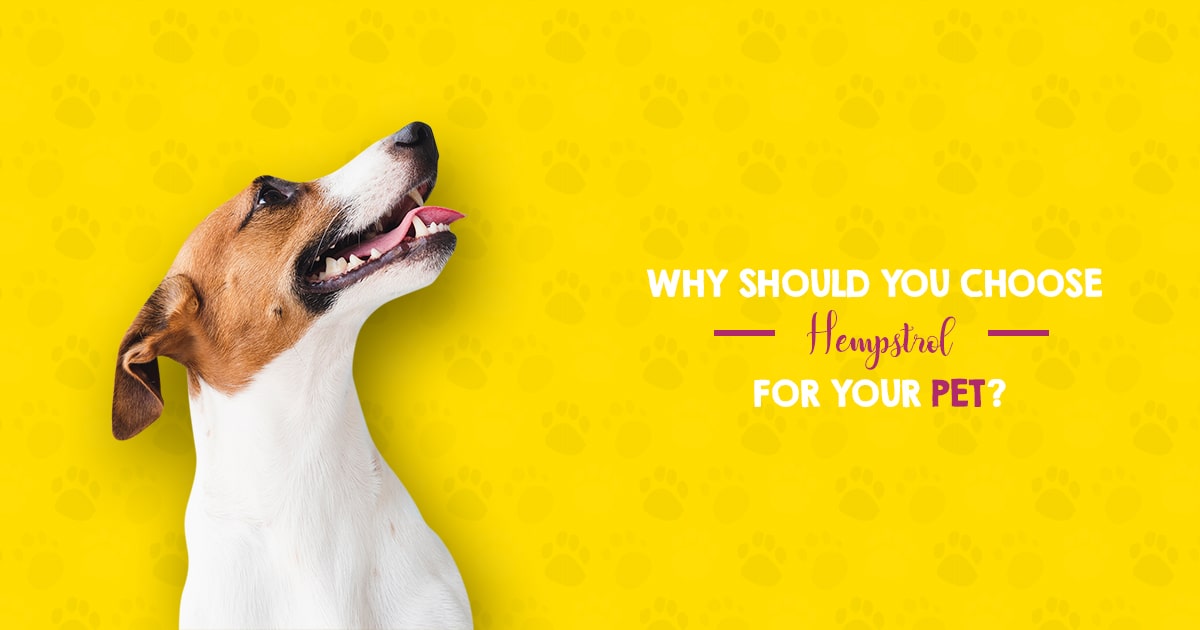 Lastly,
Why should you choose Hempstrol for your pet?
At Hempstrol, we are pet parents just like you. Because our furry friends are more than just dogs; they are members of our family, we only want to provide the best for them, and we want to assist you in providing the same for yours. We only employ the finest ingredients to extract the best hemp seed oil. Our Hemp seed Oil for Dogs & Cats is totally safe for use around animals. It is THC-free and contains all of the therapeutic components found in hemp. Lastly, we would suggest you speak with your veterinarian before deciding to give your pet hemp oil. Or, you can take an online medical consultation with one of our onboarded doctors about it to get the exact dosage and prevent any negative effects. Never buy hemp seed oil for dogs online from an unreliable supplier, and never use hemp oil if there are no instructions on how to use it.