CBD Softgels 1050 MG
Ingredients: Full Spectrum CBD Oil Infused Soft Gel
All-natural with no additives or preservatives
Made from non-GMO hemp plants grown on select farms in Colorado, USA
100% Organic; NO herbicides, pesticides, or chemical fertilizers used
All of our wellness products are lab-tested for quality and purity.
Our product is concentrated to approximately 15 mg cannabinoids per Soft Gel.

Ships in
# Time required to prepare order for shipment is one day.

Average delivery time
# Average time required for delivery after shipment is usually 4-5 working days.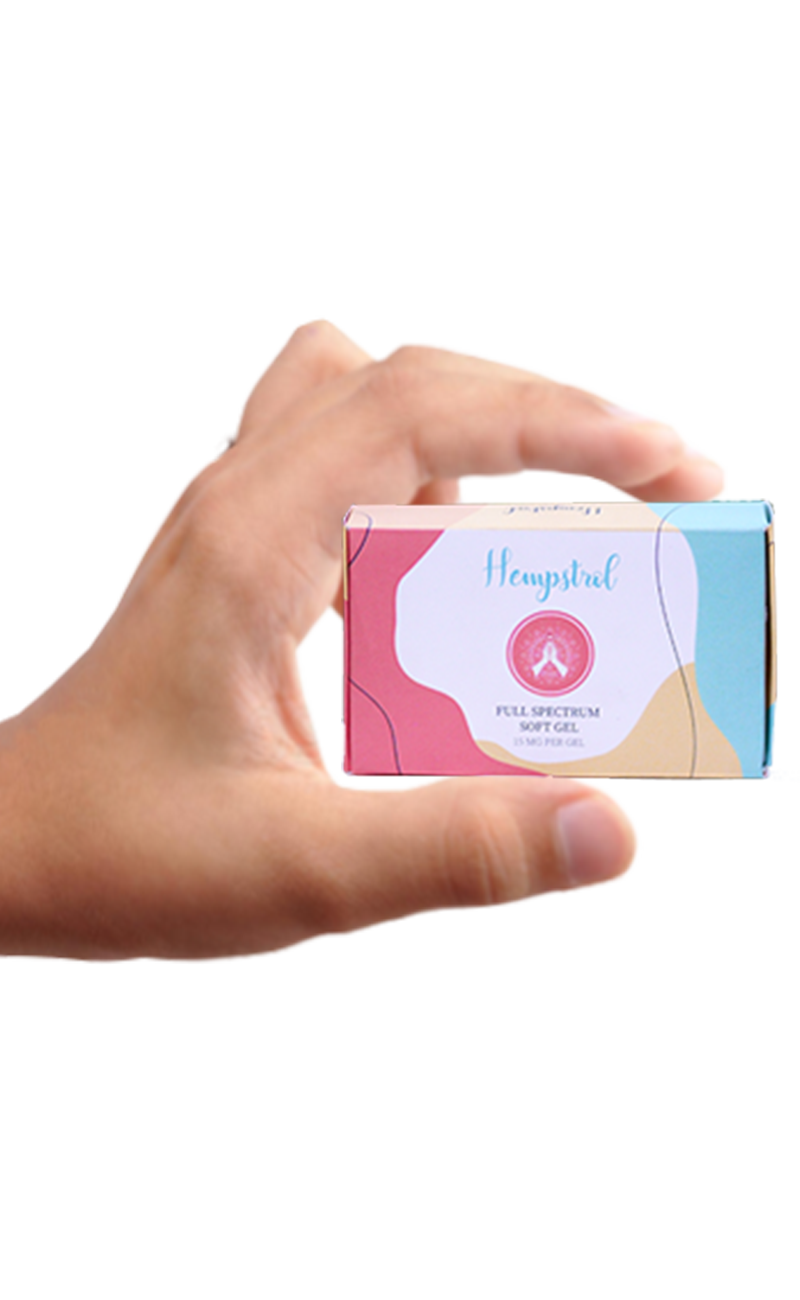 It seems like the whole world is caught up by the CBD and its benefits and why shouldn't it be considering it has got a long list of benefits from helping people to feel calm down due to high anxiety levels and treating people with excruciating pain. Several studies have shown it may help people with their insomnia by improving sleeping patterns, calming down their anxiety level and with heel pain due to having anti-inflammatory properties in it. It also seems to benefit people with epilepsy by reducing the occurrence of their seizures. At Hempstrol, we have introduced India's first-ever full Spectrum CBD Softgel in India from the house of Hempstrol.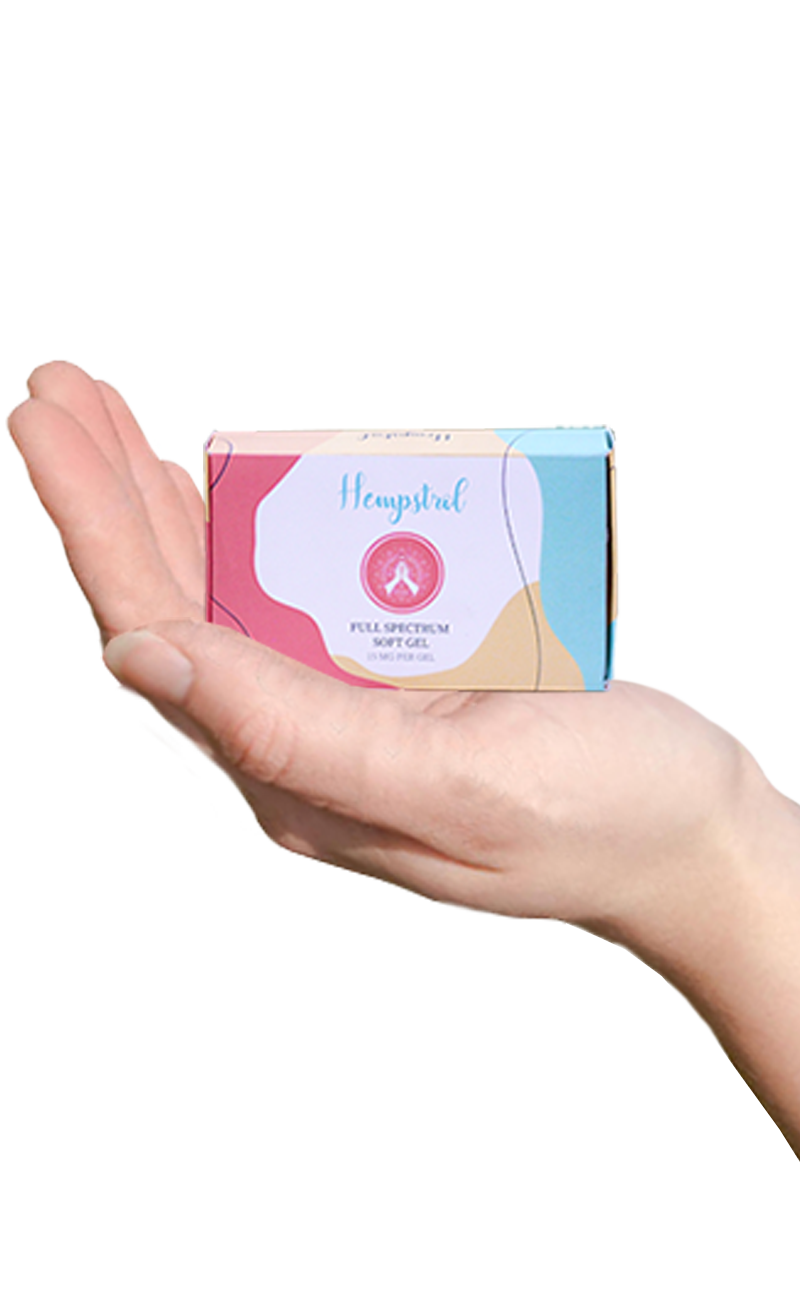 What is CBD Softgel 1050 mg all about?
Our Full Spectrum plant-based Soft Gel contains authentic oil rich in top-quality CBD, CBG, CBN, CBC, and other various compounds found in Therapeutic Hemp Plant. Hempstrol's Full Spectrum CBD Softgel contains a full spectrum of synergistic cannabinoids to optimize your wellness. Our industry-leading extracts contain no additives and the only ingredient is therapeutic hemp. This product is independently verified by a third-party lab to ensure a safe, consistent, and effective 15 MG Per Soft Gel with unsurpassed potency. The gelatin that our capsules are made of is plant-based; while most of the companies out there choose animal products to make the covering of their capsules, we have gone the other way to cater to our vegan customers. This Pack contains 70 Full Spectrum Soft Gel of our top quality hemp extract each containing 15 MG of total CBD, CBG, CBC, and CBN. Choose Quality, Hempstrol strives for it.
Do you use the same Hemp strain for CBD Softgels as in CBD Oil?
At Hempstrol our vision is to bring the best Cannabidiol oil in India. Our research and development team emphasizes the fact that every product is unique and serves a different purpose. Our CBD oil for dogs, Full Spectrum CBD Oil and CBD Soft Gels are derived from separate Hemp Strains. Every hemp strain is unique in its Cannabinoid Profile and the efficacy of the derived product also tends to be different from one another. Our extractors for CBD Oil in India have 25 years of experience and understand the science of selecting a Hemp Plant strain.
Where is Softgel manufactured?
Our CBD Softgel India has been manufactured in a GMP 8 compliant unit in Denver, Colorado. The usage of CBD Oil in India is picking momentum and with this, we have put up more stringent measures to ensure every product manufactured is potent and efficient in giving results. The manufacturing process of the CBD Soft Gels is done in a complex yet innovative manner. Firstly, Hempstrol CBD Oil is extracted from indoor greenhouse plants through a subcritical and supercritical extraction method. The extracted oil is then converted into a gel form and then filled in vegan gelatin covering. Our CBD Soft Gel in India is assured to be made ethically and carries a third-party Certificate Of Analysis to prove the same.
Is it safe to consume CBD softgel?
Yes, and the best part is CBD Softgel comes with exact consistent doses, making it easier to track the consumption. CBD softgel is made to provide ease to consumers who need the peculiar dosage of CBD oil on a regular basis. Coming to talk about how it's made, the outer layer consists of purified water, gelatin and glycerine. This way the softgel carries all the beneficial ingredients intact to directly treat our system in an effective manner. Every CBD softgel contains 15mg of full-spectrum CBD oil. It is advisable to only buy CBD oil softgels from brands that undergo third-party lab tests, making the product credible and authentic for consumption. Always consult a physician to get a prescription for dosage.
How CBD softgel helps in arthritis pain?
The oral consumption of CBD oil via softgels is a popular option for arthritis sufferers because it keeps the anti-inflammatory properties intact to heal the pain effectively. Exactly measured dosage helps the user to keep the track of CBD oil consumption more efficiently – making it easier for the body to recover fast. Whether it is, swollen or stiff joints or constant ache in the bones, CBD softgel has been testified to be the healthiest and most organic form of pain reliever available in the market.
If you are out buying the CBD Softgel 1050 mg, you should check certain factors before narrowing down on one brand. How transparent they are, whether they have done third-party testing, what is the extraction process they choose to extract and manufacture CBD-based products, and where do they source their extract from; these are some of the questions one should get the answer to before choosing a company to get your CBD-based product from.
You may also like