CBD Softgels 600 MG
Ingredients: Full Spectrum CBD Oil infused Soft Gel
All-natural with no additives or preservatives
Made from non-GMO hemp plants grown on select farms in Colorado, USA
100% Organic; NO herbicides, pesticides, or chemical fertilizers used
All of our wellness products are lab-tested for quality and purity
Our product is concentrated to approximately 15 mg cannabinoids per Soft Gel

Ships in
# Time required to prepare order for shipment is one day.

Average delivery time
# Average time required for delivery after shipment is usually 4-5 working days.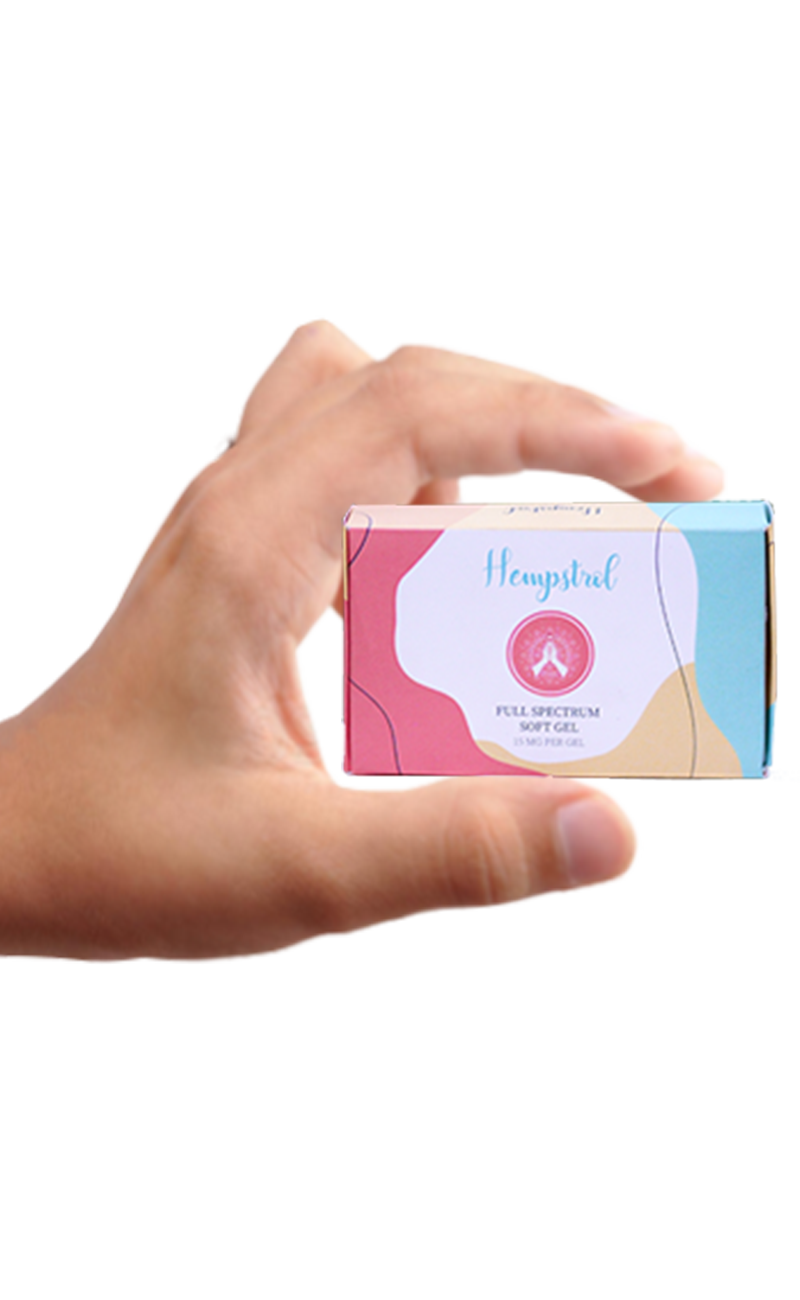 In recent times, CBD softgels have become a go-to food supplement for many people as they offer therapeutic benefits of CBD without taste. The CBD soft gels are used for the sole purpose of providing instant therapeutic relief. The benefits of consuming CBD are many; it prevents heart diseases, helps you get some relief in arthritis pain, and to some extent can help you calm down your anxiety. CBD softgel India is the best alternative instead of pharmaceutical medicines. It is sourced from the world's best hemp farms in Colorado and is lab tested. We ensure that the plants selected for the extract are healthy and in perfect time for harvest. When you buy CBD Oil , our customers will get the Certificate Of Analysis ensuring reliability and trust with the product we offer.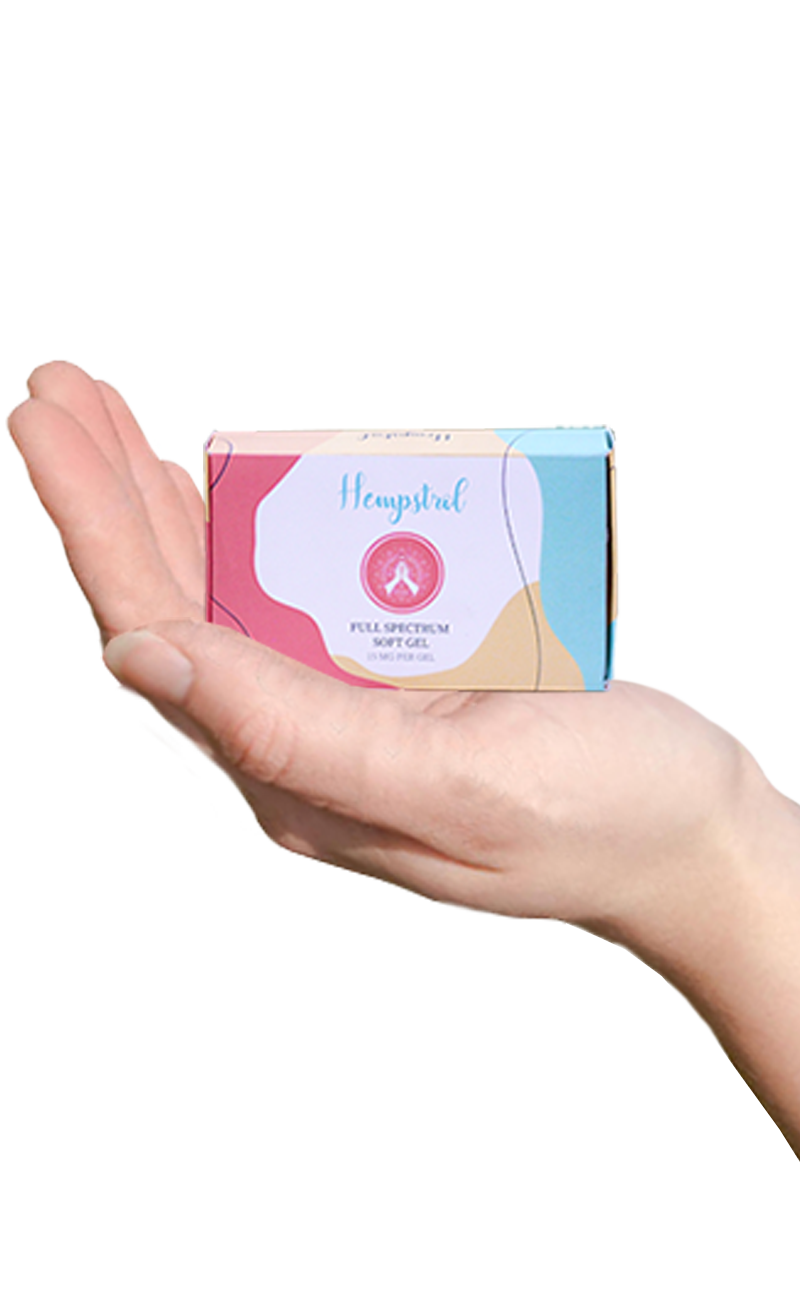 What are the benefits of consuming CBD Softgel?
CBD softgels are easy to swallow soft capsules that contain cannabidiol. In research, it has been found that CBD softgels also help in Neuropathic pain which is caused by the damage of nerves. The same research also reported that CBD soft gels also reduce chronic pain. CBD softgels helps people to quit smoking, managing drug withdrawal, treating anxiety, reducing some effects of Alzheimer's disease, and combating diabetes and cancer.
Are capsule and SoftGel one of the same thing?
CBD soft gels in appearance seem like a gel-like capsule same as vitamin E capsules but the only difference is in its content as the former one has pre-measured doses of cannabidiol. Secondly, the capsule can be made of animal products while CBD softgel is made of is plant-based. CBD softgel is one of the best ways to ensure your body gets the benefits of CBD as it functions through your digestive system where CBD makes its way into the bloodstream and travels to your endocannabinoid system which comprises CB1 and CB2 receptors.
What should be the course of taking CBD Softgels?
The right dosage can be prescribed by your doctor; you can also book an online medical consultation with our doctors on board who can write down the right dosage as per your body, age, and taking into account your medical history. CBD Oil in India is available in various MGs starting from 500 MGS going up to 3000MG. Hempstrol suggests that you at least take a 15-day course consuming CBD Softgel twice a day. A 30 MG dose is standard and you would be able to feel the positive changes in your body in the 15 days. Depending on the severity of your disease you may even be asked to administer CBD oil for a period of 3 months to 6 months. Consult our doctors on board to know more.
CBD SoftGel vs CBD Oil. What is the difference?
CBD Oil is a Cannabinoid among 114 discovered Cannabinoids found in a Cannabis Plant. Some other popular cannabinoids are CBG, CBC, CBN, and THC. Currently, the softgels come in the form of full-spectrum, broad-spectrum, or isolate. Hempstrol markets only Full spectrum CBD Softgel in India which are rich in a complete profile of Cannabinoids. The major difference between CBD Soft Gel and CBD Oil is the way it is consumed. A CBD Oil has to be administered under the tongue but a CBD Soft Gel has to be consumed just like a regular pill. The content of total cannabinoids is also different in both products. CBD Oil from Hempstrol is 60MG per ML whereas CBD Soft Gel is 15MG per Softgel.
Is my CBD Softgel 100 % vegan?
Hempstrol is the only CBD Oil manufacturer in India that has formulated vegan CBD Softgel India. Vegan CBD Softgel is exclusively available in India at Hempstrol's Online CBD Store and Offline CBD Store. We take pride in making top-quality products that are 100% Cruelty-Free and Plant-Based. All our CBD products are 100% Vegan. A vegan product is rich in an abundance of natural plant-based vitamins and does not contain any animal-derived compounds. India is primarily a vegetarian diet country and by making Vegan CBD products Hempstrol is one step ahead to understand the cultural diaspora in India.
Why is each CBD SoftGel the same in strength?
When Hempstrol manufactures CBD Softgel, it assures that the strength of the CBD product remains standard. This is primarily done to make sure that the customer understands the product and uses it with ease. For example, our CBD Oil India is 60MG per ML and our CBD Soft Gels are 15MG per ML. If a patient is prescribed 30MG CBD daily then he can opt for our CBD Soft Gels to complete his dosage by just popping 2 pills of 15 MG each in the morning and evening.