THC Oil Super Dominant
Hempstrol Herbals-THC Super Dominant: CBD: THC (1:2)
Source: Indian Wild Flora Landrace Strain
Total 375 MG Cannabinoid Content per 2.5 Grams.
50 MG CBD per Gram ; 100 MG THC per Gram
Every Gram has approximately 20 Drops.
Every Drop is 2.5 MG CBD and 5 MG THC.
Total Drops per 2.5 Grams is 50 Drops.
150 MG Per 1Gram Dosage
C02 Extraction
100% Psychoactive
Contains 11% Delta 8 + Delta 9 THC Per Gram
Raw and Organic
No Preservative and Additives
Bottle Size: 2.5 Grams Amber Glass Bottle
Packaging: Silver Aluminium Reusable Box
Free Prescription with our in-house Ayurvedic Doctor

Ships in
# Time required to prepare order for shipment is one day.

Average delivery time
# Average time required for delivery after shipment is usually 4-5 working days.
The coronavirus hasn't just impacted our physical and economic life but our mental state as well. Anxiety, depression, overthinking are some of the issues each one of us is feeling to a varying degree. While mindfulness and exercises indeed help us to sustain life with an optimistic view, there is no harm in choosing something else. Something that not only helps us ease down our anxiety but helps in other areas as well. Hempstrol Herbals-THC super dominant is a CBD-based product with the presence of THC in it that you can add to your self-care routine for easing down anxiety, joint pain, headache, depression, and other forms of pain. Please have a look at our Certificate of Analysis.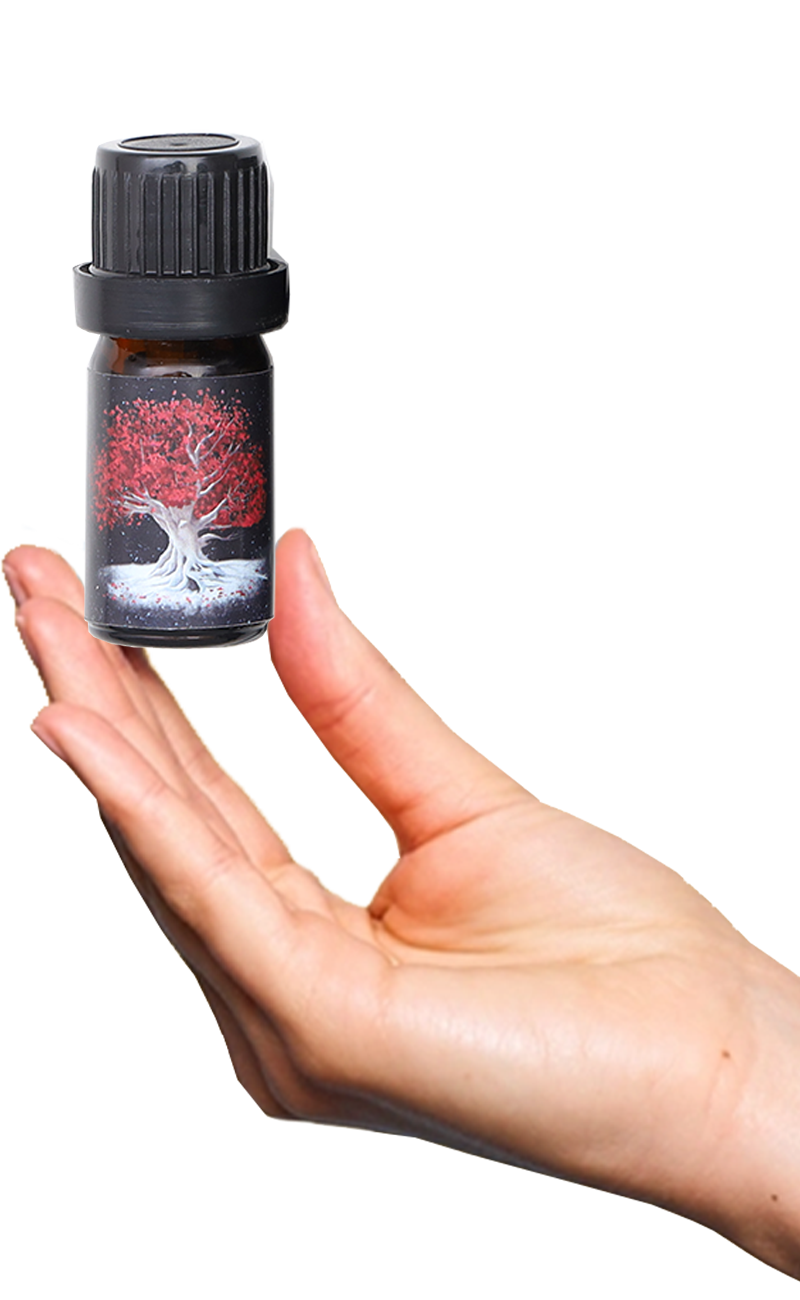 Tell me more about the product?
Hempstrol Herbals-THC Super Dominant is a full spectrum product which means a higher amount of CBD, Delta 8 THC, Delta 9 THC, CBG, CBD and CBN, are present to deliver a potent entourage effect for you to experience a deeply relaxing feeling.
At Hempstrol, you can take consultation with our expert team of Pharmacists and Doctors who have long years of experience in treating patients with CBD and THC. You can book Medical Consultation on our website and speak to the respective doctor today and get the prescription; they will be happy to hear you out and guide you towards which ratio of CBD and THC is best suitable for you and the right dosage you should be taking.
The key ingredient present in the THC oil in this product is the Whole Plant Sativa Lynn Extract which is extracted from the buds, leaves and Trichomes of the plant. Being rich in Cannabinoids, Terpenes, and Flavonoids, this makes our THC oil in India the potent one. Not just the ingredients, we make sure our extraction process is also efficient in giving you the potent Vijaya extract to experience a range of benefits. We have incorporated supercritical Co2 extraction and a 100% alcohol-free method which we only provide in India.
How will this product work with my body?
CBD works by interacting with your body's endocannabinoids system (ECS). This system regulates a range of functions and processes in the body which include but are not limited to sleep, memory, appetite, and mood. CBD interacts in such a way that it can lead to a relaxing effect in the body and it functions in a manner that is not drug-like or as a sedative. Some experts also say that proper dosage can go a long way in treating OCD and anxious behaviours by restoring balance in your ECS. Specifically talking about CBD and THC, both are natural compounds found in plants of the Cannabis genus. Both of these compounds function very differently. THC binds to CB1 receptors in the brain and helps you to feel euphoria or a high. Worldwide, CBD and THC are combined in medicinal products in different ratios to produce different therapeutic effects. Because the use of medical cannabis is a relatively new area in medicine, there is still a lot of research to be done in this area.
What does 1:2 indicate?
The ratio of CBD to THC indicates the amount of CBD compared to the amount of THC in a dose. A dose of 1:2 would mean that amount of CBD is less than the amount of THC present in each dose.

Our THC Oils are made from Whole Plant Cannabis Sativa Linn Extract. Total 375 MG Cannabinoid Content per 2.5 Grams. (50 MG CBD per Gram ; 100 MG THC per Gram)

Every Gram has approximately 20 Drops. Every Drop is 2.5 MG CBD and 5 MG THC. Total Drops per 2.5 Grams is 50 Drops.

THC is well-known to have sedating properties but one can be assured that it won't cause enough high for you to not function well. It will help you feel euphoric and with the right dosage prescribed by the doctor, you will get used to it.

Hempstrol Herbals-THC Super Dominants is India's first Delta-8 and Delta-9 product to be launched. With cannabinoids and the CBD industry relatively fresh in India, we are constantly thriving towards innovation and these two new products are testimony to that. Delta-9 THC is a major cannabinoid naturally found in the cannabis plant known for giving people psychoactive effects and then there is delta-8 THC which some people call it Diet Delta-9 or Delta-9 lite.
How will I feel after consuming this product?
The Raw Vijaya extract from Hempstrol is a great way to experience the benefits of Vijaya. The proportion of CBD: THC in this bottle is 1:2 with THC more dominant. This ratio results in a more sedative and deeply relaxing experience for you. Its effects are uplifting and calming. It contains twice as much THC as CBD and thus, will certainly have intoxicating effects, especially if you are new to CBD and THC but one doesn't need to be scared of it as with time one will get used to it and will be able to function as normal as you were doing earlier. With all medicinal cannabis, it is important to start with a low dose and gradually increase it over a few days. This is particularly important for compositions containing THC.`
Can you get addicted to Vijaya Extract?
If you are taking Cannabis Oil India to treat various kinds of physical ailments, you will not get addicted as long as you are buying from a credible and trusted brand like Hempstrol. The presence of THC oil in this product will help you provide relief from chronic pain, nausea, reduce inflammation, antioxidant and is a very effective sleeping aid. However, a prior prescription to get the product is required for which you need to consult our in-house doctor. If you are wondering will you experience any withdrawal symptoms in case you stop consuming THC Super Dominant: CBD: THC (1:2), you can be assured, no such has been reported till now.
Dosage
Dosage Chart: MICRO DOSE Weight 1KG to 30KG 7.5 MG (1 Drop) 5MG THC 2.5MG CBD STANDARD DOSE Weight 31KG to 60Kg 15MG (2 Drops) 10MG THC 5MG CBD MACRO DOSE Weight 61kg to 90kg 22.5MG (3 Drops) 15 MG THC 7.5 MG CBD SUPER MACRO DOSE Weight 91Kg to 120KG 30MG (4 drops) 20MG THC 10 MG CBD
Ultimate THC Oil Super Dominant Buying Guide
There is no doubt about the far-reaching benefits of consuming THC-based products. If you are leading an active, anxiety-riddled lifestyle, consuming THC oil will make you feel grounded and centred. You will feel more relaxed as you go through the day. Its calming properties can help the individual in tackling anxiety-related issues they usually face.
Cannabis seed oil/ THC is rich in fatty acids and can help with hydration when used in topical skin products, and studies also suggest that THC oil can help nourish the skin and reduce the sebaceous gland activity in people with acne.
Common types of drugs that aren't advised to be taken with THC include:
Anti-anxiety medications — Valium, Xanax, and Librium
Pain medications — Percocet, Codeine, and Vicodin
Sedatives — Lunesta Ambien, and Benadryl
Antidepressants — such as Prozac, Zoloft, and Lexapro
Note: This list is not exhaustive and hence suggested to consult either your doctor or take the medical consultation with our in-house doctor who will take into consideration the current medicines you are on and accordingly will let you know the dosage you should be taking.